The Allendale Community for Senior Living
SPONSORED CONTENT--"Allendale" pioneered the concept of a caring, upscale community specially designed to serve each individual's varied and changing needs. They've been perfecting it ever since.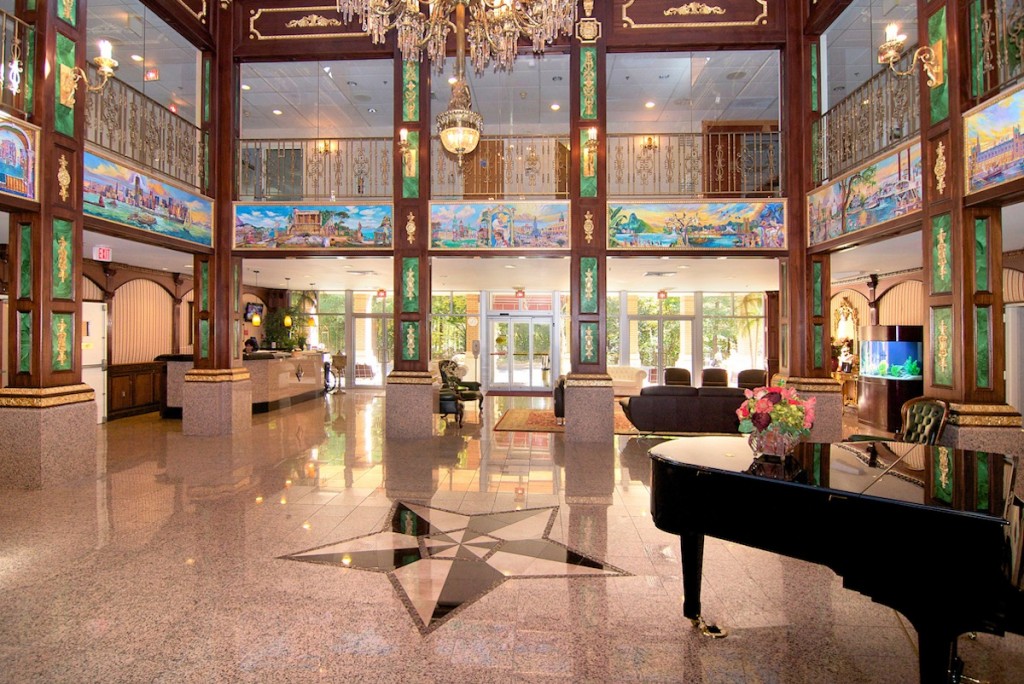 A Comprehensive Senior Lifestyle Campus, offering:
Assisted Living – Hotel-style living and luxury amenities within a special community.
Post-Acute Physical Rehab – In-patient and new, Out-Patient, physical, occupational and speech therapies within a 200 sq. ft. physical therapy rehabilitation center.
Memory Care – Safe, secure, attentive and compassionate care with daily activities and live entertainment that promote awareness and social engagement.
Long-Term Skilled Nursing – 24/7 care providing for each resident's total well-being.
Respite Care –Warm, comfortable accommodations, from 3 days to 3 weeks or more.
Senior Social Club – Includes breakfast, lunch, activities, outings, snack and happy hour with local, morning pick-up and end-of-day drop-off.
This luxurious, 12 acre campus features comfortable accommodations, gracious courtyards, game rooms, a cinema, restaurant-style dining, a classic, 1950's style diner, and a beauty salon. "Green Community" features include a solar energy roof, and electric car charging station.  The Allendale Community offers a robust schedule of daily activities, live entertainment and regular outings.
Family-Owned. Physician-Operated.
This is a family community with a special emphasis on care.
Founded by a physician, and today led by his son, a new generation of physician with a vision and a passion for advancements and innovation; exceptional and compassionate medical care continues to differentiate Allendale.
One-of-a-Kind.
This is not a newly staffed, senior living franchise. The Allendale Community for Senior Living planted its roots in Northern Bergen County over 53 years ago. Allendale's professional staff and warm, home-like culture has been earning the trust of generations in this community ever since.
A responsive leader, in the 2020 health crisis, we acted in concert with national and local health authorities, early on, initiating daily information updates to residents and their families, adhering to rigorous safety guidelines and protocols. We thank all for their efforts and will continue be vigilant in the protection of our residents, their families and our staff.
"Care You Can Trust."
Allendale's care extends beyond each residents' physical and emotional health to include their fiscal wellbeing by offering upscale living and quality care that's surprisingly affordable. This community offers real value  – reasonable pricing, free of excessive itemized costs and a la carte charges common with other facilities. They work with residents, care-givers and family members, establishing a sensible plan in line with their budget to ensure each resident has a place they can call home, today, and down the road.
To learn more and schedule a free tour with complimentary lunch, call: 201-825-0660 or go to: AllendaleCommunity.com
Located at: 85 Harreton Road, (off Route 17 South) Allendale, N.J., 07401. You can also email, the Admissions Director, MBrusco@allendalecommunity.com