The 'Cold' That Wasn't
A teacher is successfully treated for HPV-related head and neck cancer, a growing problem.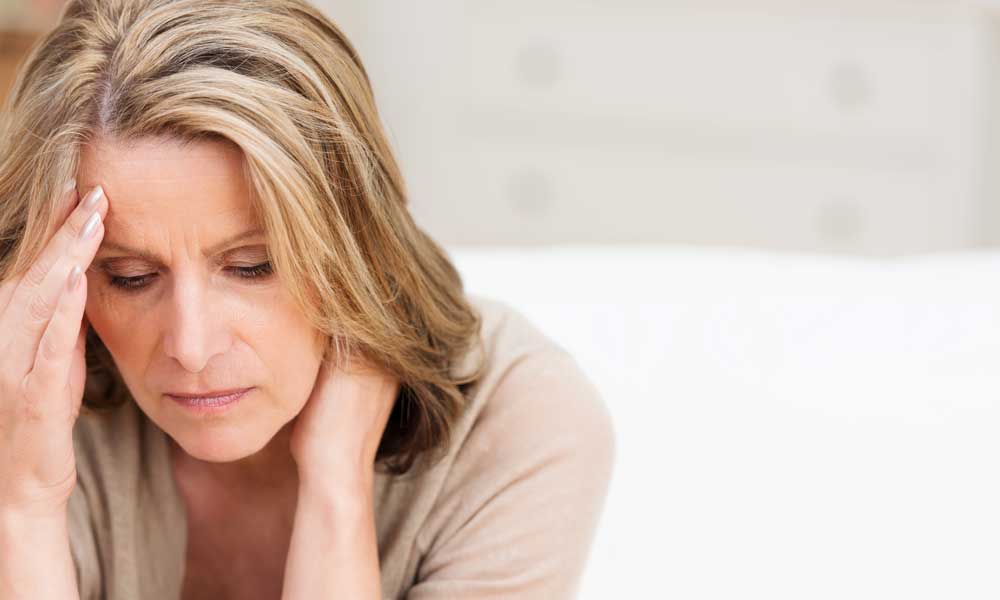 When Katherine Plunkett, a 50-year-old elementary school physical education teacher from Convent Station, noticed that the glands on the right side of her neck were swollen, she assumed a cold was on the way. "I waited for symptoms, but they never came," she says. Her husband, Chris, 49, an investor relations consultant, her son Colin, 14, and her daughter Julia, 15, didn't get sick either, so she guessed that a cold wasn't the problem. She visited her primary care doctor, who ordered an ultrasound. "I ended up seeing a head and neck specialist, who did a biopsy," she says. The diagnosis was cancer—specifically, squamous cell carcinoma.
"It was a head-spinning situation," she says. "My family was crushed, scared—they couldn't believe it." Yet Plunkett is one of a growing number of relatively young patients who are developing cancers of the head and neck. Formerly associated with an older population of smokers and alcohol drinkers, these cancers are appearing in patients in their 50s and 60s—and younger. "I've seen it in a patient as young as 23," says Bryant Lee, M.D., an otolaryngologist and head-and-neck surgeon at Saint Barnabas Medical Center. "The hallmark of this newer population of patients is that they don't smoke or drink. The driver of this cancer is the human papillomavirus, which is endemic."
Up to 80 percent of the population has the HPV virus, the same virus linked to cervical cancer, he says. "HPV -caused head and neck cancer will soon outstrip smoker-drinker cancers," he says. "In our region maybe 75 percent of headand- neck cancer patients have HPV cancers."
The good news, he says, is that the cure rates for this type of cancer are better than for other types of head-and-neck cancer. "The biology of this cancer is different, and it responds very well to treatment," says Dr. Lee.
After her diagnosis, Plunkett got a second opinion from Dr. Lee and chose him to treat her. "He and his team were very helpful and honest," she says. "When I asked a question, I got an answer. I didn't feel as if I were just floating out there; there was always someone I could call. All the nurses and technicians who did the treatment were awesome and helpful."
Dr. Lee was joined by radiation oncologist Raquel Wagman, M.D., and medical oncologist Stuart Leitner, M.D. "Dr. Lee explained his team approach to my treatment, so right off the bat I knew there would be three people treating me," Plunkett says. "At one point, Dr. Lee called Dr. Wagman while I was sitting in his office. That kind of connectivity had a big impact on how I felt. All three of them took me seriously. They never downplayed that this was a serious event in my life and would be tough, but they said we could totally take care of it. They were very positive about the outcome I could expect."
Her team decided that the best treatment approach would be with chemotherapy and radiation. "These cancers are extremely responsive to both therapies," Dr. Wagman says. From April to June in 2014, Plunkett received seven weeks of daily radiation delivered by Saint Barnabas's TomoTherapy unit, a precise delivery system that targets hard-to-reach tumors while sparing healthy tissue. (See "New Weapons in the War on Cancer" on page 50.) "With TomoTherapy, patients typically have better return of salivary function and fewer long-term side effects such as dry mouth, bone damage, scarring and tightening of the muscles," Dr. Wagman says.
Plunkett also had three rounds of chemotherapy at the same time—and she doesn't pull punches about its effects. "I had difficulty swallowing and lost more than 30 pounds," she recalls. "There was also pain, though my doctors were great in managing that. Plus the normal side effects such as fatigue and nausea." She was out of work for the remainder of the school year.
But the therapies did their job, and she has been cancer-free ever since. She spent the summer of 2014 recuperating and regaining her strength. She's still not quite all the way back. "I'm a pretty active person," the gym teacher says. "And some days now I am about 90 percent back." She has returned to work, and has no long-lasting effects save for a change in her taste perception, particularly of sweets.
"Katherine has done remarkably well," Dr. Lee says. "I saw her just the other day at Starbucks with her friends."
How to guard against HPV-related cancer
Among cancers of the head and neck, recent years have seen a startling increase in cases attributable to the human papillomavirus (HPV), the most common sexually transmitted infection in the United States.
"Beginning in about 2000 we saw a shift in the cause of these cancers, and from 2000 to 2013 it surged exponentially," says Raquel Wagman, M.D., a radiation oncologist at Saint Barnabas Medical Center. Because most of the population carries the virus, she adds, "we have barely seen the tip of the iceberg."
For that reason, she stresses that parents should have their children of both sexes vaccinated against the HPV virus between the ages of 9 and 26—ideally at 11 or 12. (See your pediatrician or family physician.)
Bryant Lee, M.D., an otolaryngologist and head-andneck surgeon at Saint Barnabas Medical Center, says that all adults need to be aware of the possibility of these cancers as well. "If you notice any lump in the neck area that doesn't go away after two weeks, or any throat symptoms such as swallowing pain or a change of voice, see a physician," he says.
As far as the sexual transmission of HPV is concerned, a perfectly safe lifestyle is a difficult goal because, as the Centers for Disease and Control and Prevention says, "HPV is so common that nearly all sexually active men and women get it at some point in their lives." But it is known that being in a mutually monogamous relationship is less risky than having multiple partners.
To find out more about the Thyroid, Head and Neck Cancer Institute at Saint Barnabas Medical Center, please call 973.322.6535 or visit barnabashealth.org/sbmccancer.