The County's Cuties
Meet the babies who won our contest.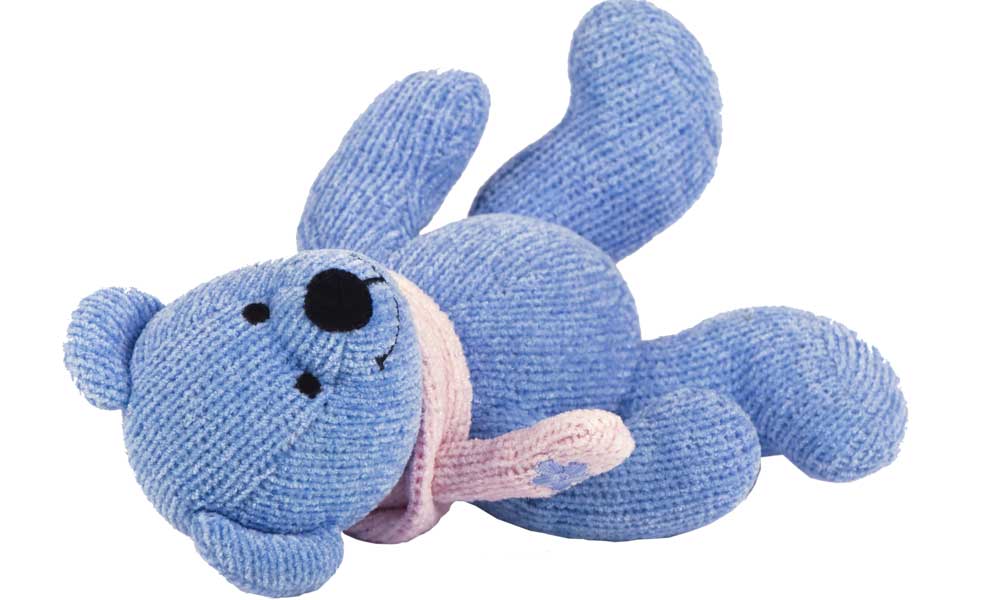 When we saw the photos of the 80 adorable tykes vying for the crown in our second annual Monmouth's Cutest Baby Contest, we were glad we had decided to let you, the readers, choose the winners. We "oohed" and "aahed" over all of them—29 boys and 51 girls. There's no way we would have been able to make such difficult decisions. So thank you for doing the job for us! Nearly 600 Monmouth residents cast their votes at monmouthhealthandlife.com. When the tallies were completed, we emerged with a precious group of five: first-, second- and third-place winners plus two runners-up. Meet these delightful little ones on the pages that follow. Congratulations to all!
The winner:
Carter
Age: 13 months
Hometown: Ocean
Parents: Tara and Jason Cadet
Carter was born at 26 weeks—weighing 2 pounds, 2 ounces—and spent the first 132 days of his life in hospitals. "When he was in the hospital he never smiled," Tara recalls. "He was very guarded. He had his hands in a ball, and he wouldn't make eye contact. The day he came home he smiled at me for the first time—and he took off."
Today, Carter is crawling, cruising, eating on his own and breathing on his own for eight hours a day. (He should be off the ventilator completely by the fall.) "He is truly a miracle," says Tara. "And he's the happiest baby. He wakes up smiling and loves being around people since he was isolated for so long [due to his premature immune system.] We have big Italian family dinners, and he enjoys sitting at the table looking around at everyone and interacting with them."
Fun fact: Carter prefers veggies over sweets. "We tried to give him a vanilla cupcake on his birthday and he spit out the icing. He opted to eat carrots instead!"
Second place:
Mariella
Age: 5½ months
Hometown: Oceanport
Parents: Enza and Frank Marucci
So far, life with Mariella has been a "very pleasurable experience" for her parents. "She loves to sleep," says Enza. "She slept through the night at five weeks. When I leave for work in the morning she doesn't want to get up. So I bring her to my mother-in-law's house or my aunt's house in her pajamas."
Once awake, Mariella is a very happy baby. "The only time she really cried is when she had a double ear infection," Enza recalls. "If I knew all my kids would be like that, I'd be sure to have more!" Meanwhile, Mariella enjoys spending time with a large group of under-age-five cousins. "My husband and I are both Italian, so there are a lot of Sunday gatherings and family dinners. She loves being around other kids."
Fun fact: In the first photo taken of Mariella shortly after she was born, her tiny hands were folded together under her chin, just like in the photo above. "That's her pose."
Third place:
Gillian
Age: 9 months
Hometown: Ocean
Parents: Kristin and James Hand
"Easygoing" best describes little Gillian, whose favorite activities are sleeping, eating, playing with her Pop-Pop and going for walks in her stroller. "She just graduated to facing forward, and she loves it," says Kristin. "She's very aware of her surroundings and pulls herself up to get a better view."
Gillian also recently became aware of television. "She likes Peppa Pig," Kristin reports. "But I think my husband likes it more than she does. He's English, so he enjoys the humor." What Gillian doesn't enjoy—yet—is the beach. "She doesn't love the sand, but she's going to learn to love it because I'm a teacher, and she'll be my beach baby during the summer."
Fun fact: Gillian was born on Kristin and James' fifth wedding anniversary, August 8. "My due date was August 13, and the doctor told us that the first baby is usually late, but my husband predicted that she was going to be born on our anniversary."
Runner-up:
James
Age: 6 months
Hometown: Holmdel
Parents: Adrienne and Keith Visone
Fortunately for the Visones, James "absolutely adores his older brothers [Jake, 8, and Joseph, 5]," says Adrienne. "His face lights up and he smiles from ear to ear whenever he sees them. Within seconds they have him giggling and reaching for them."
An "active little baby," James spends his days rolling "all over the place," scooting backwards on the fl oor and bouncing in his swing. He also loves being outside. "Whether it's going for a walk or playing on a blanket, he's so happy," says his mom.
Fun fact: James is a big fan of Mickey Mouse Clubhouse. "As soon as the song begins, he stops whatever he is doing to look up and smile at Mickey."
Runner-up:
Meleana
Age: 16 months
Hometown: Wanamassa
Parents: Rosemary Simon and James Soviero
Meleana, which means "to sing" in Hawaiian, is the couple's only child, but she's "so athletic, spirited and full of energy and life that it often feels like we're parents of multiples," says James, noting that his wife grew up in Hawaii and that was part of the inspiration for their daughter's name.
An "extraordinarily social" little girl, Mele loves going to restaurants and the supermarket. And, thankfully, she's not a picky eater. "Her favorite foods are among the healthiest," James reports, "especially fruit."
Fun fact: Meleana has a "considerable vocabulary of Hawaiian words and phrases for a New Jersey todder," says her dad. And she can recognize the state fish of Hawaii—the humuhumunukunukuapua'a.