The Doctor Poet
A former chair and program director of The Department of Surgery at MMC publishes book of photos and haiku about Japan.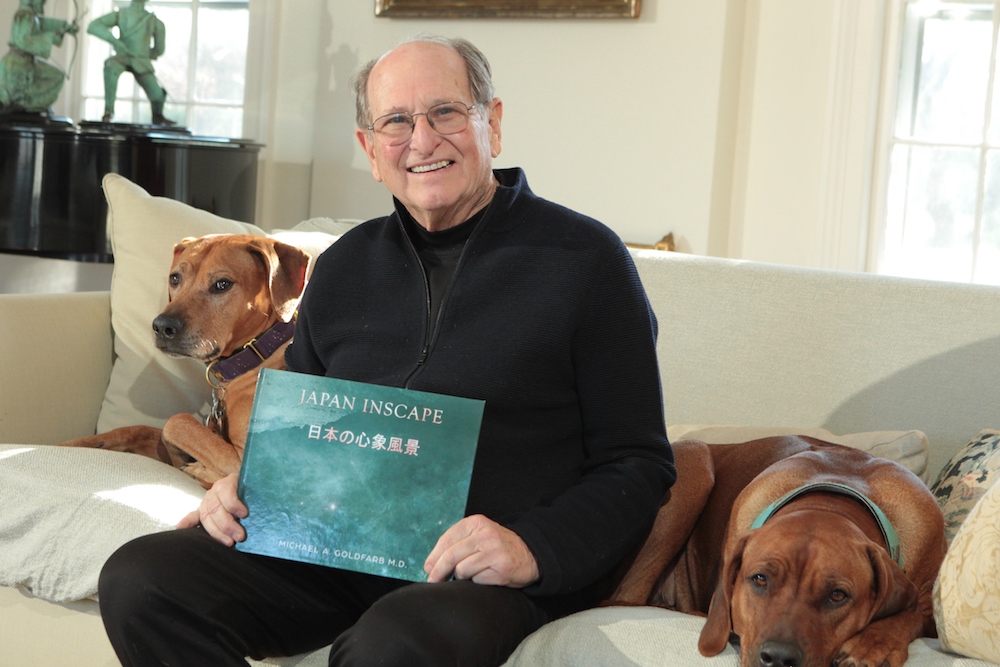 IN SEPTEMBER 2016, Michael A. Goldfarb, M.D., and his wife, Barbara, went to Japan for their 50th wedding anniversary. Dr. Goldfarb, former chair and program director of the Department of Surgery at Monmouth Medical Center (MMC) for 14 years, always had been intrigued by Japan's cultural esthetic, and as a photographer and lover of Haiku, he wanted to experience it firsthand. The Haiku format is usually three lines of 7-5-7 syllables. While there, he tried to capture that feeling by taking photographs and writing poems. So many scenes, "Appeared different than anything I'd seen in western culture," he says.
When Dr. Goldfarb returned home, he realized he had a series of photographs and poems that worked well together and thought of putting them together in a book. That's when fate took his hand and guided him along. "I was eating dinner at a Chinese restaurant and read a fortune from a fortune cookie that said, 'You see pictures in poems and poems in pictures,'" he says.
Later, when searching for a title for his book, he signed up for a Word a Day app, and the first word was "inscape." "What does that mean? I had no idea. It means 'the unique inner nature of a person or object as shown in a work of art, especially a poem,'" he says, still astonished. "There were so many moments [while creating this book] that were coincidental, or kismet, whatever you choose to call it," he says.
He chose to call his book Japan Inscape, and it is available on Amazon and through his website, japaninscape.com. "I wasn't doing it as a business venture," Dr. Goldfarb says. "I was doing it because I thought I would share a daydream-like experience. What if I told you your view of the world around you could become happier and more complete by daydreaming along with photos and poems? My worldview changed as a result of this trip and I can honestly say I possess more peace and happiness now that I have experienced the power of understanding through gentle observation."
Dr. Goldfarb, who still practices surgery, has been associated with MMC for more than 45 years. He was at one time the medical director of Monmouth's Cranmer Ambulatory Surgery Center and surgical coordinator of the Jacqueline M. Wilentz Comprehensive Breast Center at MMC. He is one of the founders of the JMWCBC and was on the Board of Trustees for 10 years. Dr. Goldfarb is a professor of surgery at Drexel University and continues to train surgical residents at MMC today.
After a life in science, Dr. Goldfarb seems amused by tapping into his artistic side. "I've been interested in using this side of my brain," he says. "I've always been a scientist and surgeon, and now this is sort of coming out of me and I'm enjoying it. It's been a pleasant surprise."