The Face of Color: Eagle Paint & Wallpaper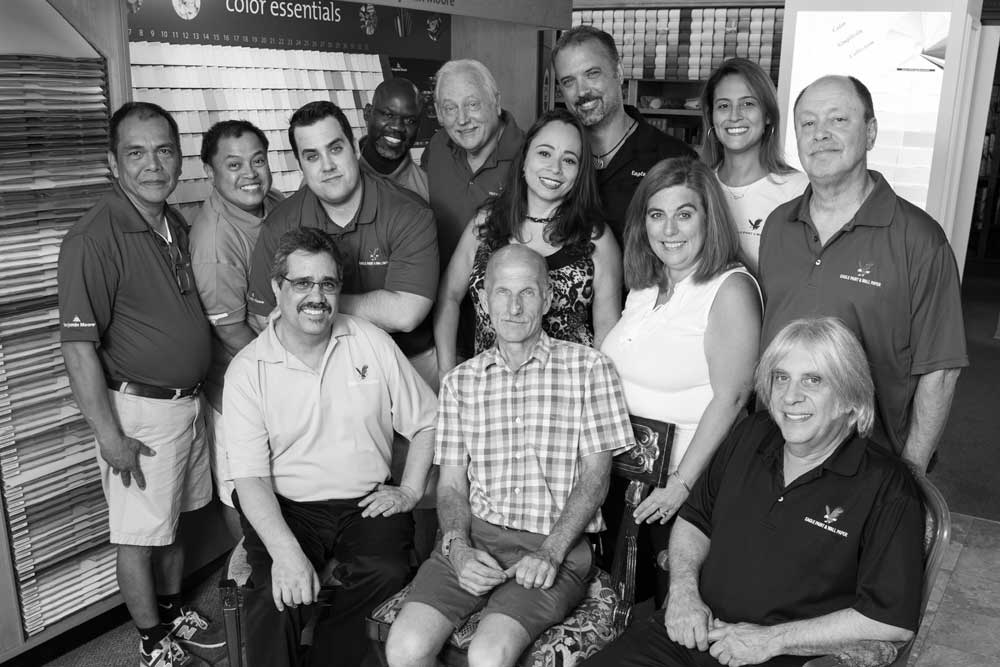 Eagle Paint & Wallpaper
114 W. Palisade Ave.
Englewood, NJ 07631
201.568.6051
You'd be hard-pressed to
find house paint in a grocery
store today, but in 1963,
that's where Bergen's beloved
paint proprietor, the late John
Norton, sold his goods. Well
over 50 successful years later,
the iconic, award-winning
Nortons Paint store was
acquired by a company with
the same vision and values,
Eagle Paint & Wallpaper, a
family-owned paint business
established in 1948. Whether
it's Nortons Paint in Paramus
or Eagle Paint & Wallpaper
in Englewood, both locations
have a diverse selection of
product solutions for every
problem, including Benjamin
Moore paint, stains, wallpaper
and blinds, plus color matching,
custom colors, custom stains
and expert product advice.
Whether it's a living room, a
front door or even a garage
floor, Nortons Paint or Eagle
Paint & Wallpaper will help you
find the best colors that oldfashioned
service and modern
technology have to offer.