The Face of Custom Home Building: Richard F. Hall
Richard F. Hall Custom Homes, LLC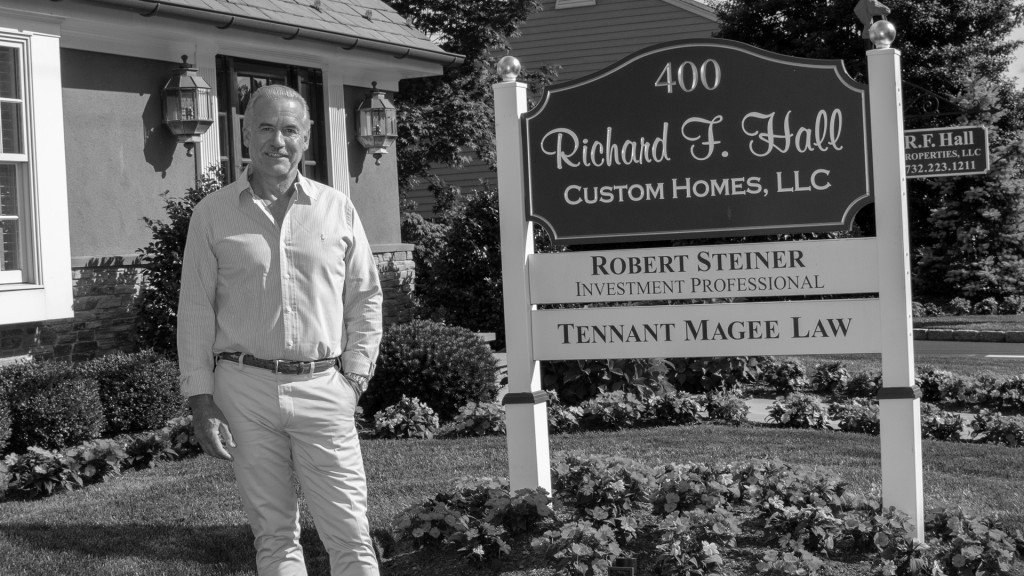 EVER SINCE HE WAS TEN YEARS OLD, Richard Hall wanted to build the largest and best homes on the Jersey Shore. After graduating from high school and starting his own business, he's done just that. Today, Richard F. Hall Custom Homes is known as the highest quality builder in Jersey Shore's waterfront area.
"I'm most proud of our customer satisfaction, with over 120 highly customized homes we've built," says Hall. "I have a relentless desire to give our customers the highest quality workmanship, service and satisfaction which can only be achieved with over 40 years of experience."
The company has expanded into new offices at 400 Union Avenue in Brielle. "Feel free to stop by our office," adds Hall. "Let us earn your trust to become your builder of choice.
400 Union Ave., Brielle, NJ 08730 732.223.1211 | richardfhallcustomhomes.com