The Face of Dentistry: Wayne A. Aldridge, D.M.D.
Holmdel Periodontics & Implant Dentistry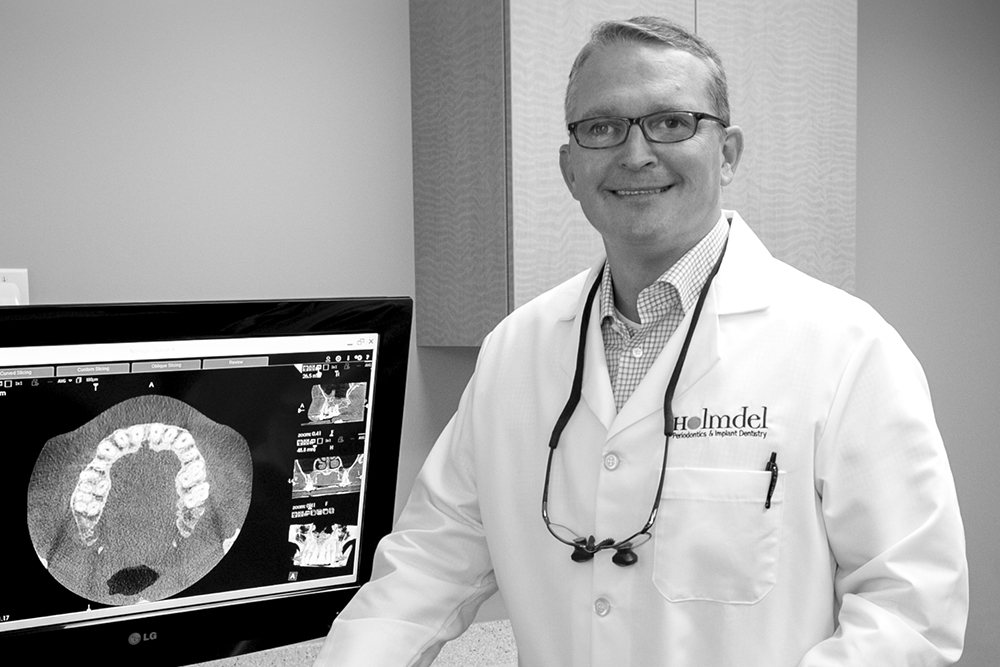 Wayne A. Aldridge, D.M.D.
Holmdel Periodontics & Implant Dentistry
999 Palmer Ave., Ste. 1,
Holmdel, NJ 07733
732.671.7100
​isaveteeth.com
DR. WAYNE A. ALDREDGE is president of the American Academy of Periodontology –the first NJ president in the Academy's 102 years. A great achievement for a Jersey boy. But for a child of dental-phobes, it's a miracle. How did parents with a fear of dentists produce the nation's top periodontist? "My parents told us about their childhood dental visits which were bad enough
to make them avoid dentists, which unfortunately led to health problems as adults. They were determined to make sure that my brothers and I stayed healthy with regular care." His parents' stories inspired Dr. Aldredge to pursue dentistry, and eventually periodontics. Because of his parents' experience, he prioritizes patient comfort, using technology he trusts for the most pain-free treatment possible, and designing an office to set nervous minds at ease. Who has he won over? "My whole family. Childhood friends." And most importantly, Mom and Dad.