The Face of Education and Empowerment
Mary Kate Blaine, Head Of School | Trinity Hall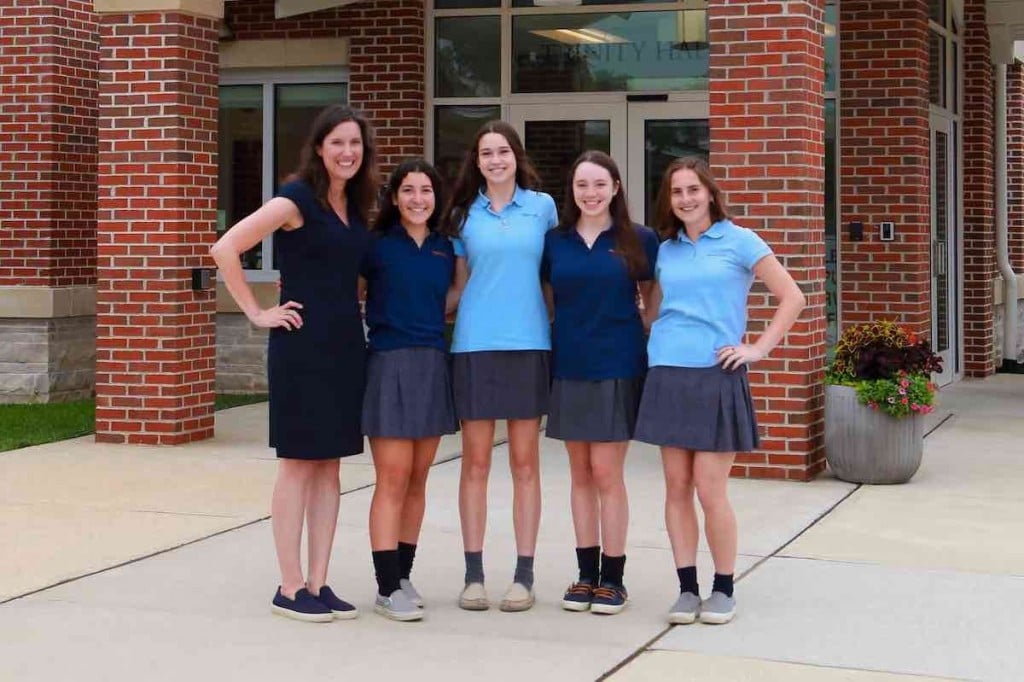 Trinity Hall, an independent, all-girls college preparatory school, is honored to welcome Mary Kate Blaine as its second head of school. Ms. Blaine's resolute commitment to all-girls education champions Trinity Hall's mission to empower young women through its innovative programming in academics, arts and athletics. As an educator, administrator and leader, Ms. Blaine has the experience and insight to build on the school's strong foundation of faith and learning in support of over 300 students as they discover their place in the world.
Trinity Hall's all-honors academic curriculum and award-winning arts and athletics programs are grounded in research on the best methods of learning for girls, guiding the students to discover and develop their inherent strengths in a supportive and nurturing environment. Trinity Hall is particularly proud of the Class of 2021 and their well-deserved success. This year's graduates have been offered admission to nearly 150 different colleges and universities throughout the United States. This impressive group of 68 confident young women has received over $16 million in academic merit-based scholarships demonstrating the limitless potential of Trinity Hall's sisterhood.
Interested students are encouraged to join an Open House—Saturday, October 2 or Wednesday, November 10—to discover all that Trinity Hall has to offer. Save the date to learn more.
101 Corregidor Rd., Tinton Falls, NJ 07724 732.291.1297 | www.trinityhallnj.org