The Face of Fine Jewelry & Watches
Scott Wolf | Wolf Fine Jewelers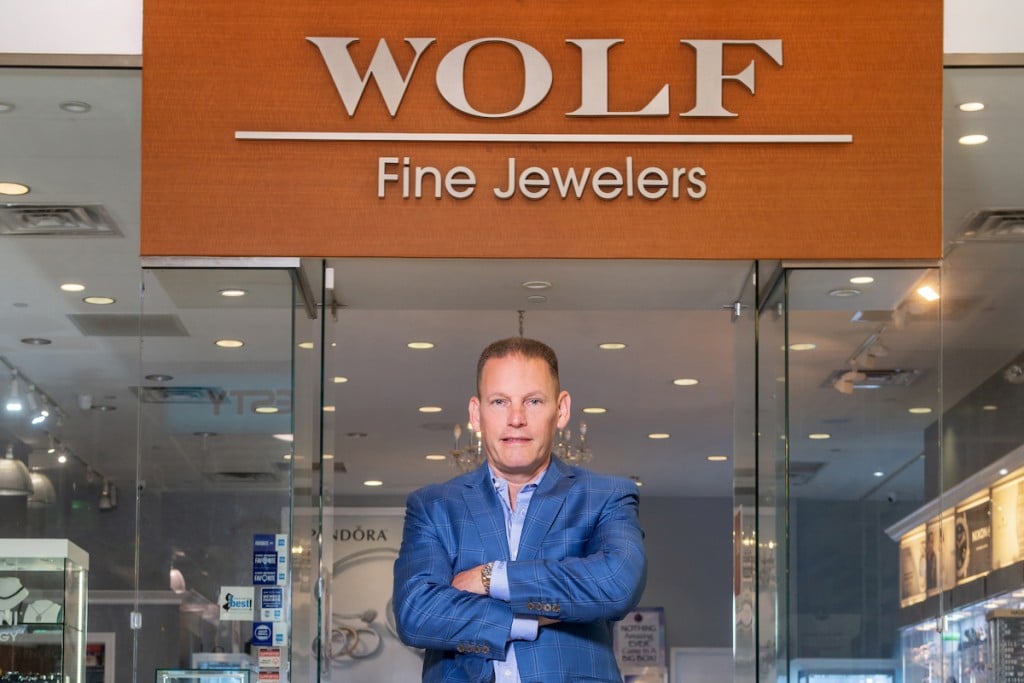 At age 16, Scott Wolf began working in a close family friend's jewelry shop. It was there that he learned the inner workings of the jewelry and watch business that would become a lifelong career.
Shortly after, Scott's entrepreneurial spirit led him to open several watch kiosks, including American Watch Works. Hoping to be more than just a typical stand, he earned a degree in watchmaking and repairs from the Horological Institute so that he could offer added services to his customers. Eventually, Scott came to realize that his heart was in jewelry and started a venture at the Jewelry Exchange in the Monmouth Mall. Continually striving for excellence, Scott graduated from the Gemological Institute of America and opened Wolf Fine Jewelers, a high-end 1,900 SF retail store in the Monmouth Mall. The one-stop shop brings together Scott's love of both jewelry and watches and offers fashion-forward brands and custom-made pieces across all price points.
Working his magic, Scott specializes in one-of-a-kind engagement rings that showcase the individual personalities of its wearers. Always accommodating his customers, if he can't source the right piece, then he'll just go ahead and create it.
Monmouth Mall, Eatontown, NJ 07724 | 732.460.9653 | www.wolffinejewelers.com