The Face of Generations of Straight Teeth
Patrick T. Cuozzo, D.D.S., | P.A. Cuozzo Orthodontic Specialists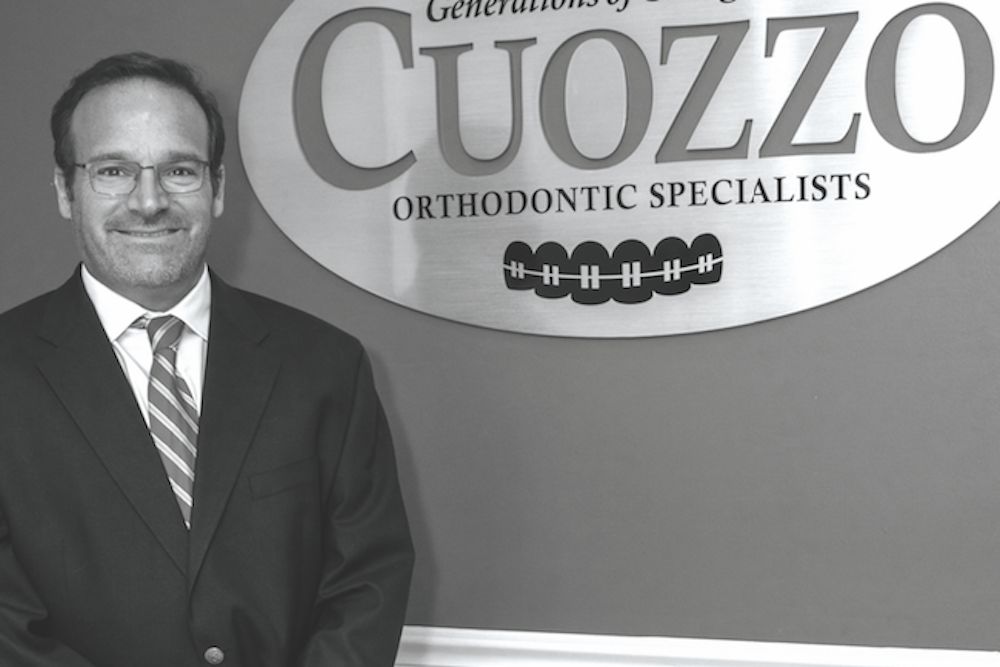 FOR THREE GENERATIONS, CUOZZO ORTHODONTICS has built a legacy of creating beautiful smiles by providing the best orthodontic care to patients of all ages.
Since 1972, when Gary Cuozzo established the practice in Monmouth County, Cuozzo Orthodontics has been dedicated
to improving the health of this beloved community. Twenty-five years later, Dr. Patrick Cuozzo joined his father, and together they have worked tirelessly to build a premiere practice offering the most advanced methodology and latest technology available in orthodontics. "We minimize the time in braces by waiting for the right time to start treatment ultimately improving not only the look of your smile, but the health and longevity of your teeth," says Dr. Pat, a Diplomate of the American Board of Orthodontics and a Clinical Professor at the University of Pennsylvania School of Dentistry teaching residents and future orthodontic leaders. Through advanced education, experience and expertise, Cuozzo Orthodontics has patients and their parents smiling at every visit.
4 Swimming River Rd., Lincroft, NJ 07738 | 732.747.3466
548 Washington Blvd., Sea Girt, NJ 08750 | 732.449.5444
4StraightTeeth.com