The Face of Inpatient Rehabilitation for Life-Changing Results
Encompass Health Rehabilitation Hospital Of Tinton Falls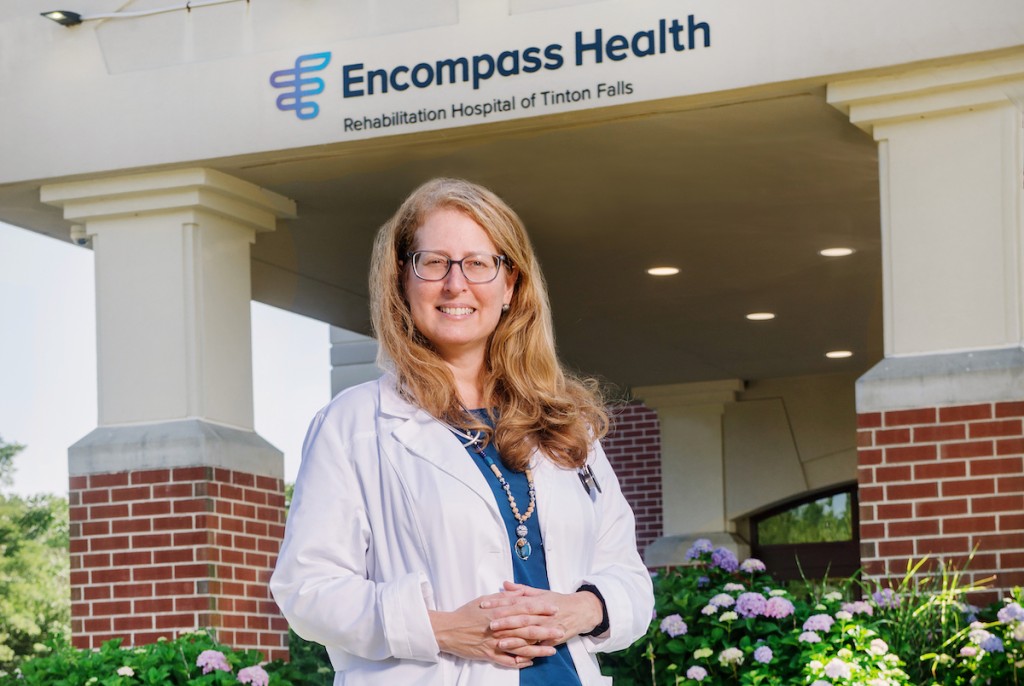 Serving Monmouth County and Central New Jersey, Encompass Health Rehabilitation Hospital of Tinton Falls is a post-acute rehabilitation hospital committed to helping patients regain independence and return to their community. With dedicated physicians like Dr. Carol Sonatore, a physiatrist and Encompass Health's Tinton Falls Medical Director, patients achieve life-changing results. Dr. Sonatore completed her residency at Rusk Institute of Rehabilitation Medicine at NYU Langone and is fellowship trained in cardiopulmonary rehabilitation.
As part of a team that is leading the industry in inpatient rehabilitative care, Dr. Sonatore is most proud of the hospital's work getting patients home and back to their prior level of function. "Frankly, at Encompass Health, we exceed expectations. Encompass Health has set the standard for clinical excellence and delivers care with compassion to achieve our ultimate goal— helping patients return to living a full, comfortable life," says Dr. Sonatore.
Patients come to Encompass with varying conditions and with intense therapies in the facility's state-of-the-art gym, expert knowledge and innovative solutions, quickly show signs of improvement and strength along their rehabilitation journeys. "We elevate the bar for others to follow. The results are almost like magic," concludes Dr. Sonatore.
2 Centre Plaza, Tinton Falls, NJ 07724 | 732.460.5320
www.encompasshealth.com/tintonfallsrehab