The Face of Laser and Implant Dentistry: Donald J. Roman, D.M.D.
Roman Dental Arts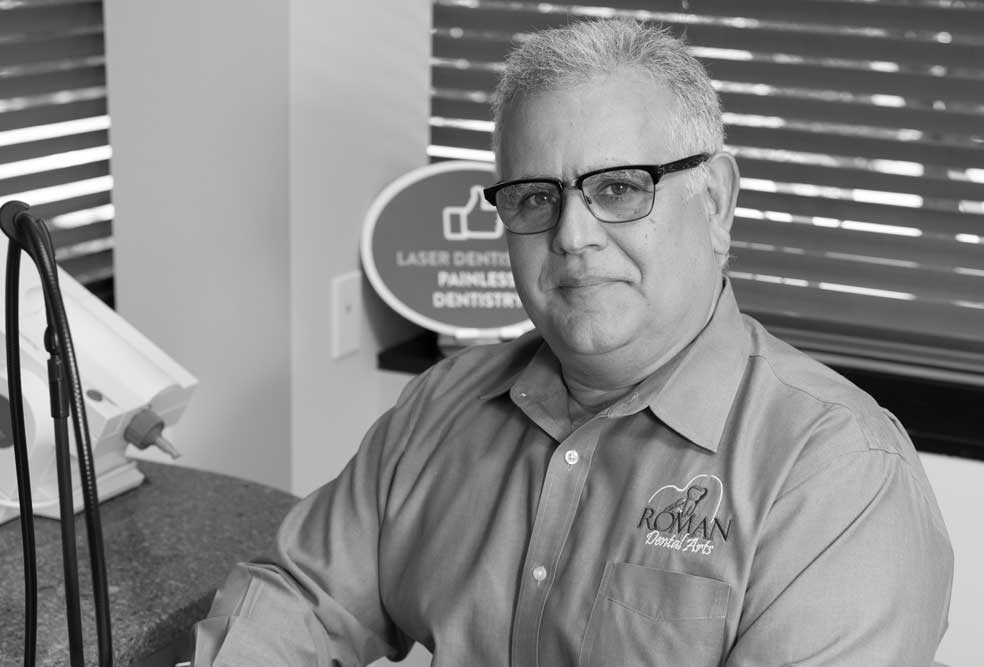 Donald J. Roman, D.M.D.
Roman Dental Arts
52 Forest Ave.
Paramus, NJ 07652
201.843.0440
It's no wonder his tagline reads "Roman Smiles,"
as everyone smiles bigger and brighter after a visit
with Dr. Donald Roman. For more than 25 years, Dr.
Roman has delivered comprehensive dental care
to both children and adults along with the most
advanced restorative and preventive procedures
including dental implants, laser dental care and single
visit crowns/veneers. A lifelong resident of Bergen
County, he serves community members and friends
with pride.
Using the newest technologies including low
level laser therapies, Dr. Roman reduces the need
for injections, lessens swelling and decreases
healing times. Imagine fillings and gum
treatments with little or no Novocain;
even the reduction of mid-face
age lines! Dr. Roman is a Licensed
General Dentist, has an extensive list
of professional associations and is
a strong advocate of continuing
education, encouraging staff to
regularly update their credentials
to best serve patients.