The Face of Range Hoods, The Kitchen's Focal Point: Ramona Panus
Rangecraft Manufacturing Company, Inc.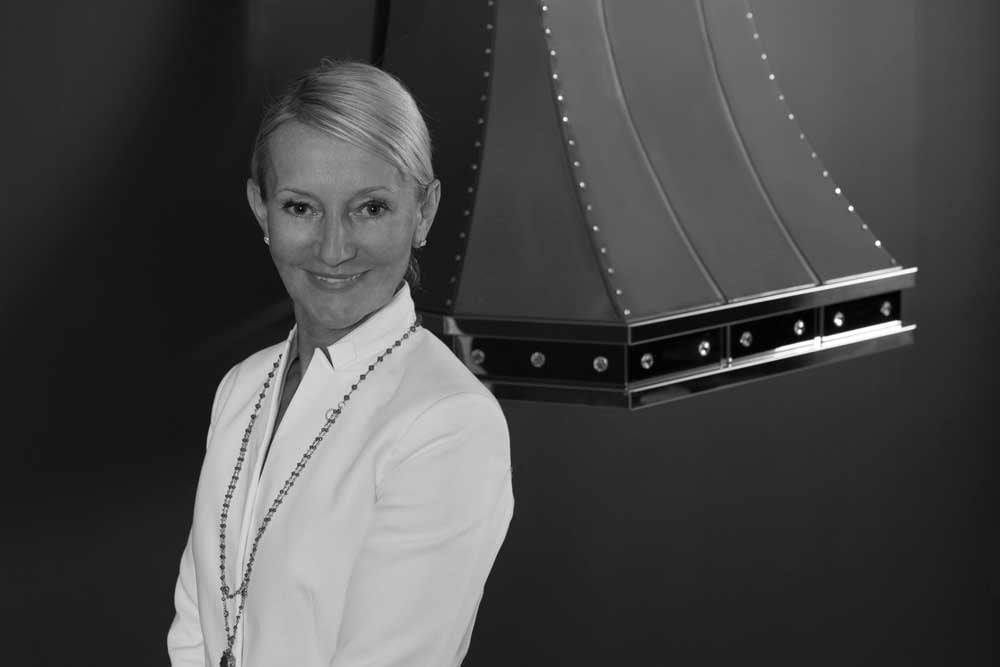 Ramona Panus
Rangecraft Manufacturing Company, Inc.
4-40 Banta Pl.
Fair Lawn, NJ 07410
201.791.0440 or 1.877.RCHoods
It's a sight watching a range hood larger than a Mercedes traveling down the highway on a flat bed truck escorted by motorcycles. It is not uncommon for Ramona Panus, president of RangeCraft, to see such royal treatment given to the custom, award-winning hoods produced by RangeCraft's artisans. RangeCraft hoods are routinely chosen in copper, brass, stainless steel and decorator colors with unlimited options. RangeCraft's one-of-a-kind hoods—such as mirror titanium metal enhanced with Swarovski crystals— offers a look that is truly "jewelry for the kitchen." Even Stephen Fanuka, host of HGTV's "Million Dollar Contractor," worked with Ramona to design a hood for his kitchen. Each hood is handcrafted with choices such as rivets, buttons, bands or pot rails. Ramona manufactures hoods thought impossible to create while offering impeccable service. "I'm not the type of CEO to sit behind my desk," she says, and off she goes to design another masterpiece for a dream kitchen.