THE FACE OF SPINE RELIEF, SPORTS REHAB AND BODY REGENERATION
Aim Health Spine and Regenerative Medicine Institute of NY & NJ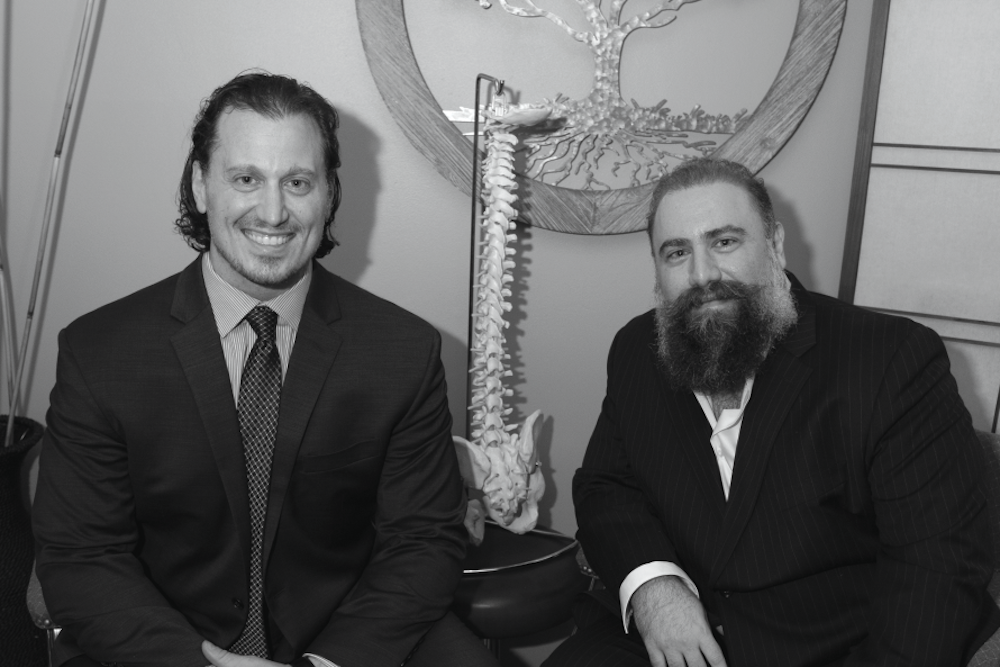 A DECORATED TWO-SPORT ATHLETE at Johns Hopkins in football and Olympic weightlifting, Dr. David Perna knows the important relationship between athletic performance and injury recovery. His passion for athletics and personal experience led him to his career. Board-certified in Physical Medicine and Rehabilitation and Sports Medicine, Dr. Perna is an attending physician and Assistant Professor in the Orthopedics Department of Mount Sinai Medical Center.
Dr. Perna provides non-surgical treatment for back and neck pain, disc herniations, sciatica, muscle tendon injuries, joint injuries of the shoulder, elbow and knee. He performs interventional pain management, including epidural and intra-articular injections, trigger-point injections, gel injections for arthritis, as well as Body Regenerative PRP injections and Body Aesthetics including Vampire Facelifts and PRP Hair restoration.
Dr. Perna has merged with his brother Adam Perna, licensed acupuncturist. AIM Health offers the best of Western and Eastern medical treatments to achieve the best overall well-being.
65 E. Northfield Rd., Suite L, Livingston, NJ 07039 | 973.251.2189 | aimspinesports.com