THE FACE OF STRETCHING FOR WELLNESS
STRETCHSOURCE®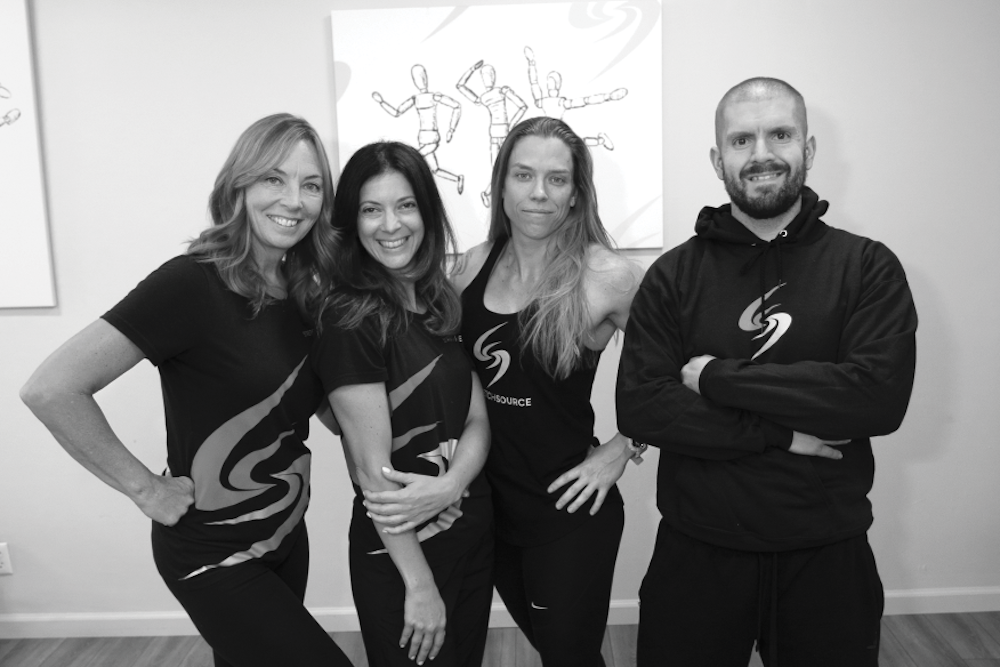 AFTER CAREERS AS BOTH A PROFESSIONAL DANCER WITH THE METROPOLITAN OPERA AND PHYSICAL THERAPY ASSISTANT, Mara Kimowitz ran her own personal training business, later selling it to raise her children. Mara used this time to develop an innovative program of stretching modalities. Her StretchSource System® and StretchTribe® provide clients with a safe resource for beneficial stretching.
Passionate and ambitious, Mara has assembled an elite team of trainers, and offers both group classes and private stretch sessions at the Boonton Studio. Mara also offers a certification in the StretchSource System that provides wellness experts an opportunity for professional development.
StretchSource's core principles of Tranquility, Evenness, Alignment and Mobility are the foundation of the StretchSource System®. The application of these principles is one aspect of StretchSource that sets it apart from other stretch companies. StretchSource will help you feel youthful, improve performance, eliminate discomfort, prevent injury, increase flexibility and reduce tension.
416 Main St., Boonton, NJ 07005 | 973.664.7017 | stretchsourcetraining.com