The Face of Total Dental Health
RIVER EDGE DENTAL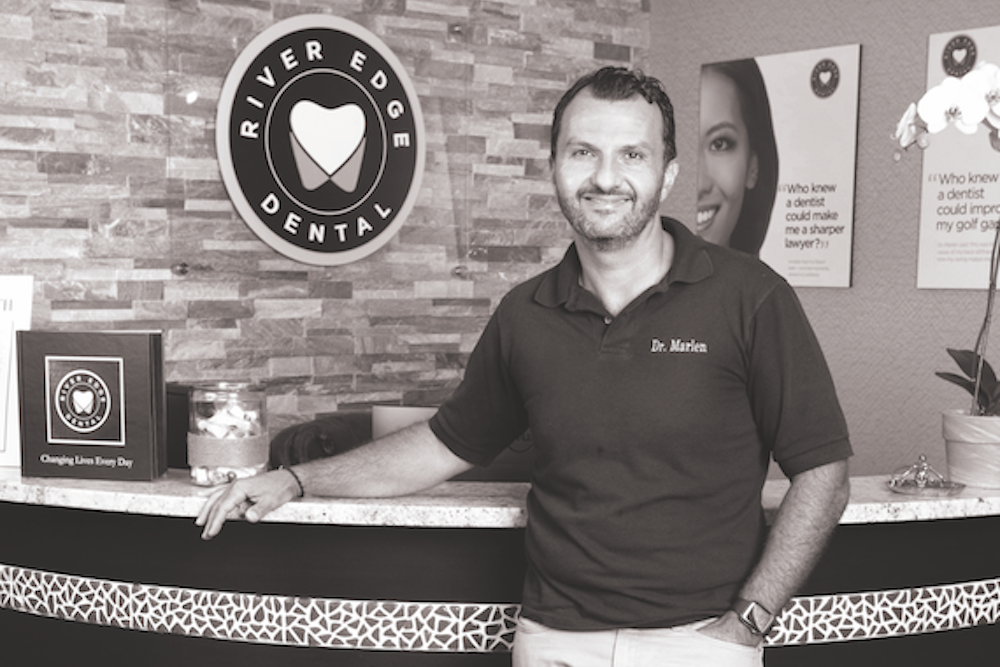 "TO BE SUCCESSFUL, ALL DENTISTRY SHOULD BE COSMETIC, SAYS DR. MARLEN MARTIROSSIAN, who believes good dentistry produces a smile that boosts a patient's confidence.
After receiving his DDS, he completed additional courses in Implant Technology and Advanced Cosmetic and Neuromuscular Dentistry and continues to pursue additional education, searching for new ways to improve patients' lives.
Dr. Marlen's office focuses on comprehensive dental care, providing each patient with compassion and an individualized dental plan.
River Edge Dental has always been at the leading edge of dental techniques. The office offers a wide range of the most advanced dental equipment, insuring better results.
Dr. Marlen concentrates on three pillars of a healthy mouth: gum health, teeth health and harmonious bite relationship. Patients know Dr. Marlen will find solutions to any dental problem and will deliver aesthetic results. His R.E.newSmile Dentistry™ approach guarantees patients will look and feel years younger.
130 Kinderkamack Rd., Suite 303, River Edge, NJ 07661 | 201.439.8965 | riveredgedental.com