The Face of Urgent & Medical Walk-in Care
Dr. Richard Mojares, Owner | Family First Urgent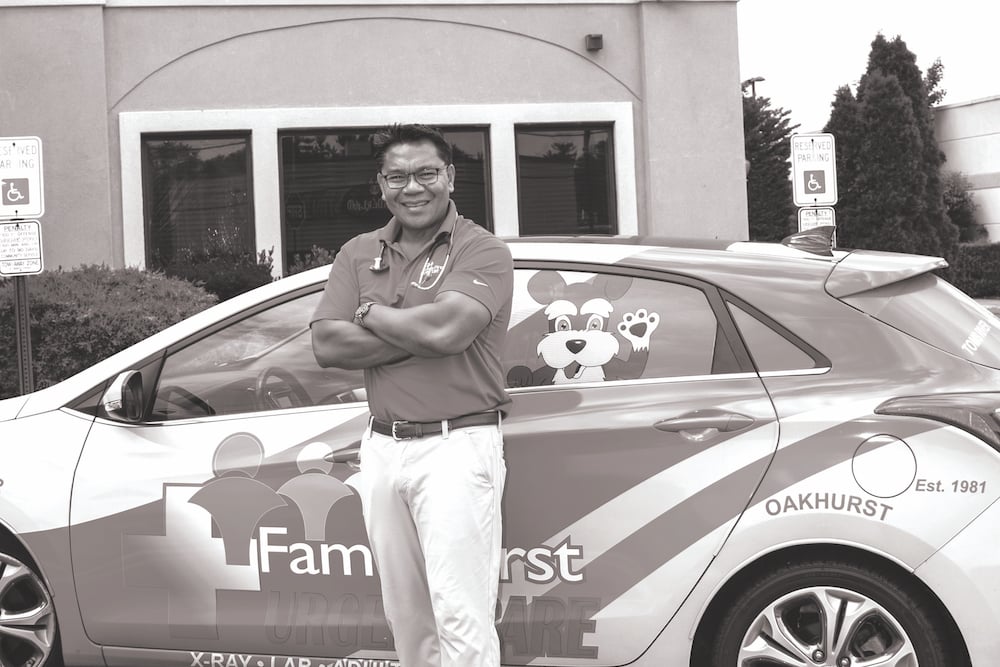 FAMILY FIRST URGENT CARE, VOTED #1 URGENT CARE IN MONMOUTH COUNTY, provides quality, convenient and compassionate care to patients of all ages. Established in 1981, the walk-in medical treatment office—the first in Monmouth County—has since grown to two urgent care centers and a robust primary care office serving approximately 40,000 patients every year.
The exponential growth has taken place under the guidance of Dr. Richard Mojares (Dr. Rich) who joined his father's practice in 2002. Dr. Rich attributes the success of the centers to the amazing management and leadership team he has assembled. "Our centers are built on a team culture. It's what has enabled us to grow while always upholding our standards of exceptional care and setting best practices for other area medical facilities."
Amongst the many community endeavors supported by Family First, Dr. Rich is the school physician for three school districts in Monmouth County. The primary care office is on staff at four major Monmouth County hospitals.
1803 Highway 35, Oakhurst, NJ 07755 | 732.531.0100
1851 Hooper Ave., Toms River, NJ 08753 | 732.255.2001
familyfirst-urgentcare.com