The Faces of a True Family Tree
The Mcdonald Family | Delicious Orchards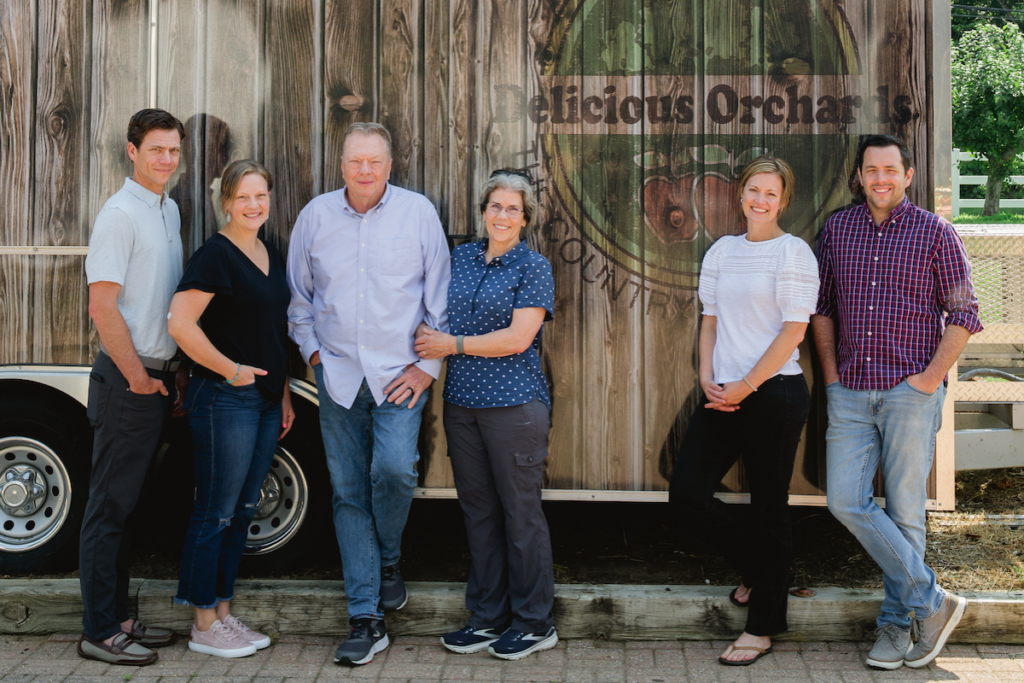 What started over 100 years ago as an apple and peach orchard is now Delicious Orchards – The Country Food Market. Through the years, The McDonald Family has worked hard to change and shape the operation you see today. Always striving to enhance the shopping experience, customers can expect specialty department additions and new product offerings, all while keeping the exceptional qualities that make Delicious Orchards timeless.
And by no means are they ever done. Stop by and enjoy the recent expansion of the on-site farm with fields of glorious cut blooms, sunflowers and the freshest, local produce. What's more, unique gift baskets filled with fruits, gourmet delicacies, an assortment of cheeses, and mouth-watering baked goods can be readily shipped so that you and your loved ones can experience Delicious Orchards no matter where you live in the country.
"At Delicious Orchards, we're all about family. The goal has always been to make Delicious Orchards feel like home to any and all who pass through our doors." – The McDonald Family.
Route 34 South, Colts Neck, NJ 07722 | 732.462.1989 | www.deliciousorchardsnj.com