The Faces of Compassionate Family Dental Care
ROMAN DENTAL ARTS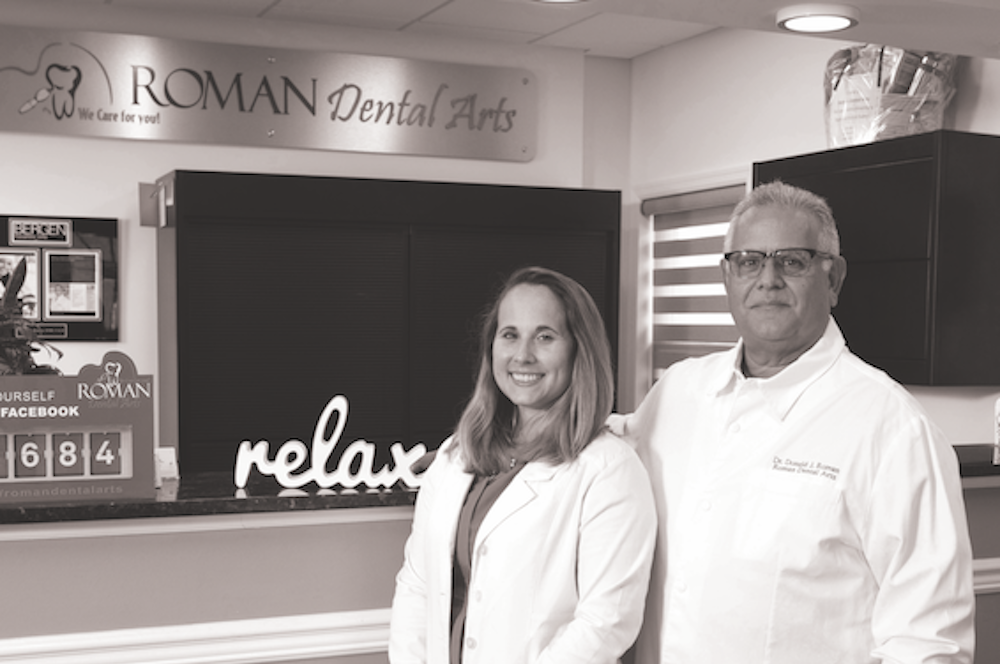 WITH MORE THAN 38 YEARS OF EXPERIENCE, Roman Dental Arts offers comprehensive dental care tailored to each patient. Their motto, "Our family cares for your family," is reflected in the compassionate service provided by both Dr. Donald Roman, a graduate of Fairleigh Dickinson University's dental program, and his daughter Dr. Alissa Roman, a graduate of SUNY Buffalo Dental School which is ranked in the top 10 Dental Programs.
Both Doctors approach treatment by finding ways to improve patients' lives. They encourage patients to take an active role when making decisions about their oral health.
Roman Dental Arts maintains its position as an innovative dental practice, providing services utilizing the latest in cutting-edge technologies, with proven results; 3D x-rays, dental lasers, CAD/CAM dentistry, and dental implants all under one roof.
Dr. Donald and Dr. Alissa are active in the community and strive to change and improve lives through better dental care.
747 Main St., Hackensack NJ 07601 | 201.843.0440 | romansmiles.com