The Faces of Dental Implants and Oral & Maxillofacial Surgery: Jason M. Auerbach, Sung Hee Cho, Ronald Federman, Shawn Lynn, Justin R. Messina
Riverside Oral Surgery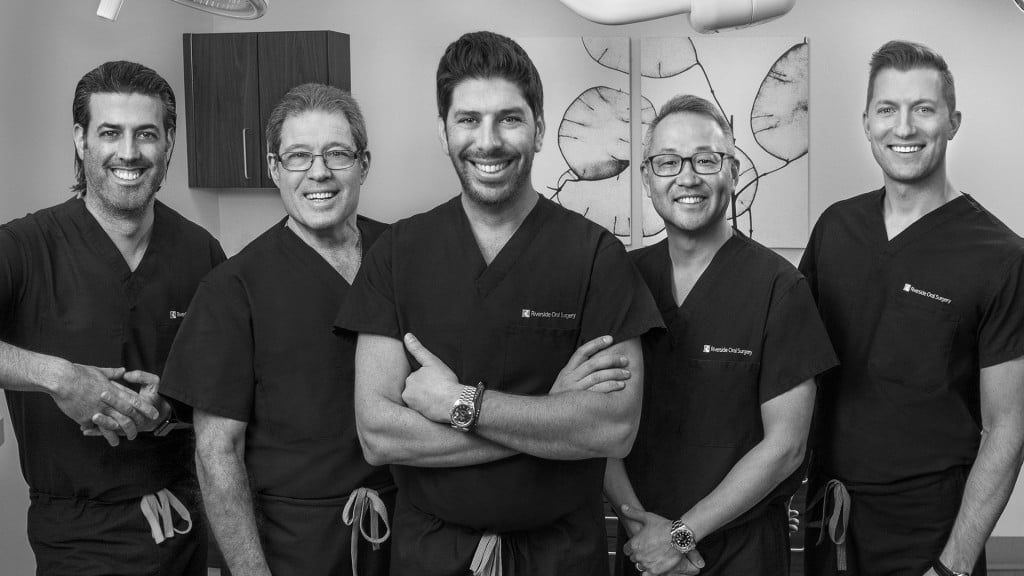 CONSISTENTLY OUTSTANDING RESULTS and exceptional credentials are at the core of Riverside Oral Surgery's well-earned reputation. This practice provides the optimal patient experience in Bergen County, and with their newest location in Livingston, patients in Essex, Hudson, and Passaic Counties can expect the same.
Board Certified Oral and Maxillofacial Surgeons, Dr. Jason M. Auerbach and Dr. Sung Hee Cho have turned Riverside Oral Surgery into Bergen County's premier oral surgery and dental implant practice. The team of surgeons provides comprehensive oral and maxillofacial care to patients of all ages, regardless of complexity. With focuses ranging from laser-assisted dental implant surgery, bone grafting, wisdom teeth removal and office-administered anesthesia to trauma, pathology and esthetic procedures, each surgeon excels in his subspecialty.
With offices in Bergen and Essex Counties, doctors, dentists and patients throughout the metropolitan area have access to uncompromising care that has always been the hallmark of Riverside Oral Surgery.
130 Kinderkamack Rd., Suite 204, River Edge, NJ 07661
333 Old Hook Rd., Suite 100, Westwood, NJ 07675
300 Grand Ave., Suite 102, Englewood, NJ 07631
209 So. Livingston Ave., Suite 2, Livingston, NJ 07039 201.487.6565