The Faces of Family Dentistry for 90 Years
John G. Campi III, DMD, General Dentist; Joseph G. Campi, DMD, General Dentist; Greg G. Campi, DMD, Orthodontist; Paul A. Galante, DDS, Oral & Maxillofacial Surgeon | Campi Dental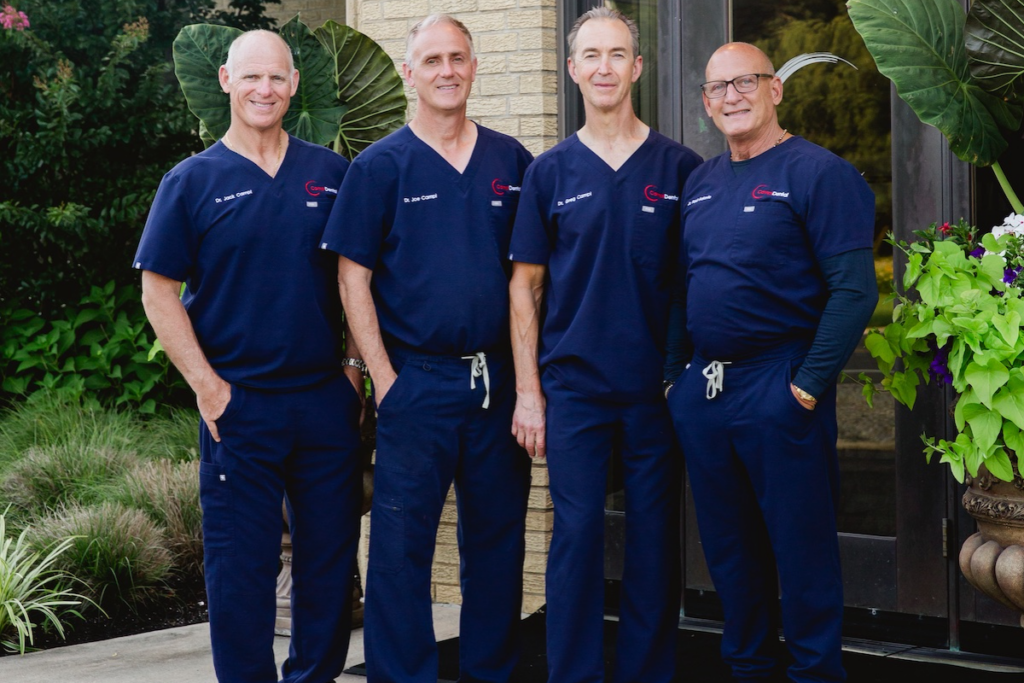 Campi Dental has valued family and community for the past 90 years. The family owned, fourth generation dental practice established in 1933 practices exceptional dentistry while caring for the families of Monmouth and Ocean counties. The Campi Dental team provides advanced, comprehensive care in all facets of dentistry including general, cosmetic, oral surgery, and orthodontics in one convenient location.
Campi Dental is celebrating their 90-year milestone anniversary throughout 2023 with exciting company announcements and events, including an investment in state-of-the-art AI dental technology, launching a brand new patient portal, awarding two educational scholarships, and performing a minimum 90 hours of community service. Campi Dental prides itself on their ongoing investment in dental technology, as well as their long standing commitment to the community.
Over the past 90 years, the dedicated and highly trained staff of Campi Dental have felt the community's loyalty as well. In fact, year after year, their office receives five-star reviews and outstanding patient testimonials that pay tribute to their exceptional reputation. The practice's patient care, pristine office, and pioneering technologies are just some of the reasons why Campi Dental is depended upon and recommended by Monmouth & Ocean County families generation after generation.
2041 NJ-35, Wall, NJ 07719 | 732.449.2228 | www.campidental.com