The Faces of Physical Therapy: Matthew Gibble, P.T. and Gary Flink, P.T.
Excel Orthopedic Physical Therapy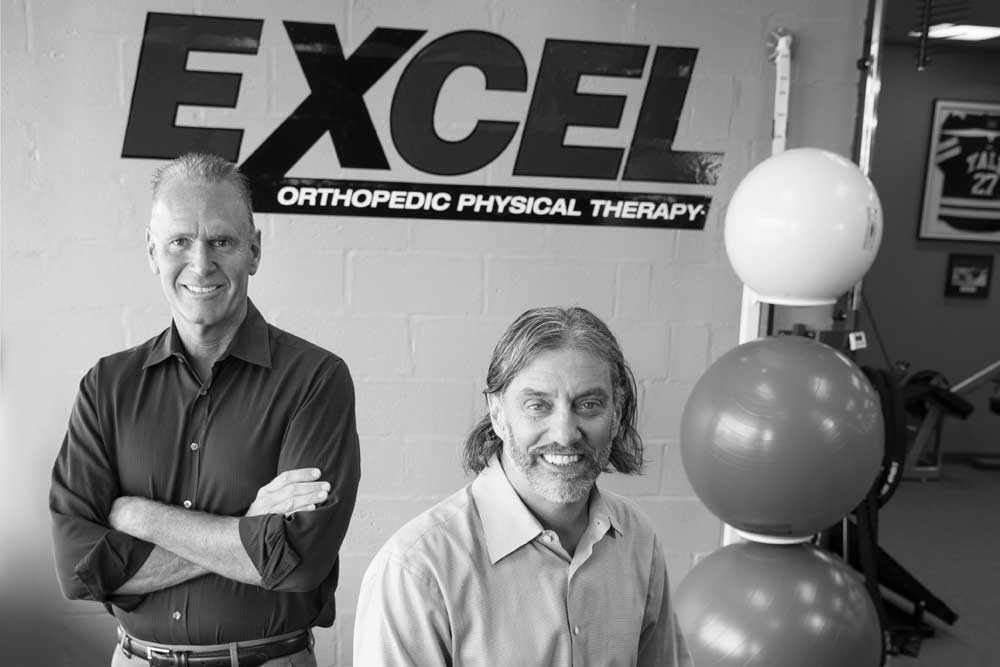 Matthew Gibble, P.T., Co-Owner
Gary Flink, P.T., Co-Owner
Excel Orthopedic Physical Therapy
1355 15th St.
Fort Lee, NJ 07024
201.224.8717
605 Main St.
Hackensack, NJ 07601
201.488.0488
Oakland 100 Bauer Dr.
Oakland, NJ 07436
201.651.0121
136 Hopper Ave.
Waldwick, NJ 07463
201.493.7770
32 Piermont Rd.
Cresskill, NJ 07626
201.567.0044
301 Rte. 17 North, Suite 105
Rutherford, NJ 07070
201.460.0032
15 South Kinderkamack Rd.
Montvale, NJ 07645
201.573.4969
1019 MacArthur Blvd.
Mahwah, NJ 07430
201.818.8711
While working closely together at a sports medicine facility in New York City in the late 1980s, Excel founders and co-owners Matt Gibble, P.T. and Gary Flink, P.T., envisioned opening a New Jersey based practice that would set the standards in orthopedic physical therapy for school age children to geriatrics. In March 1990, they opened the doors to their Fort Lee office. Since then, they have opened seven additional offices in Oakland, Hackensack, Waldwick, Rutherford, Cresskill, Montvale, and Mahwah all of which were designed and built on a foundation of excellence in physical therapy. From sprains and strains to the most complex surgical cases, Excel takes pride in being the most tenured and experienced in the treatment of these types of injuries. Today, after 26 years, Excel remains as the most trusted and premier source for rehabilitation in Bergen County by patients and physicians alike.