The Faces of The Perfect Appliance
Reno's Appliance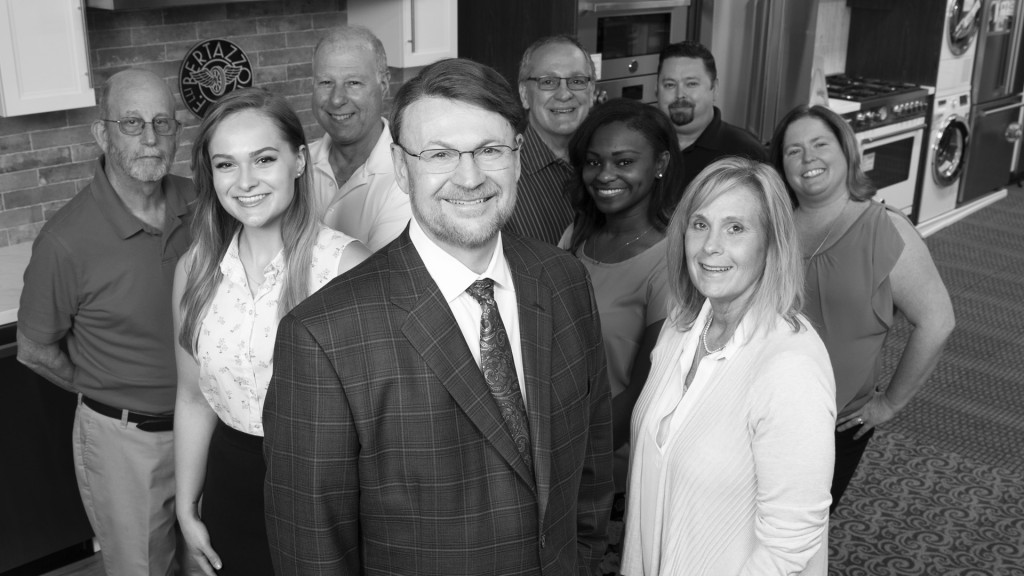 SHOPPING FOR AN APPLIANCE can be an overwhelming experience, given the enormous amount of online information. The "family" team at Reno's Appliance helps each customer through this process with a team of knowledgeable sales professionals familiar with all brands and manufacturers.
Always dedicated to offering new and improved service, Reno's Appliance now has an on-site Corporate Chef who provides tasty treats to sample while shopping and is available to demonstrate a variety of appliances. What began in 1951 as Reno's Radio and TV Repair Shop has grown into a 12,000 square foot designer showroom—serving the tri-state area and offering a full range of appliances.
Reno's three sons continue the family tradition, highlighting customer satisfaction and creating a unique shopping experience at every visit.
235 McLean Blvd., Paterson, NJ 07504 | 973.247.1860 | renosappliance.com