The Faces of Urgent Care
Carbon Health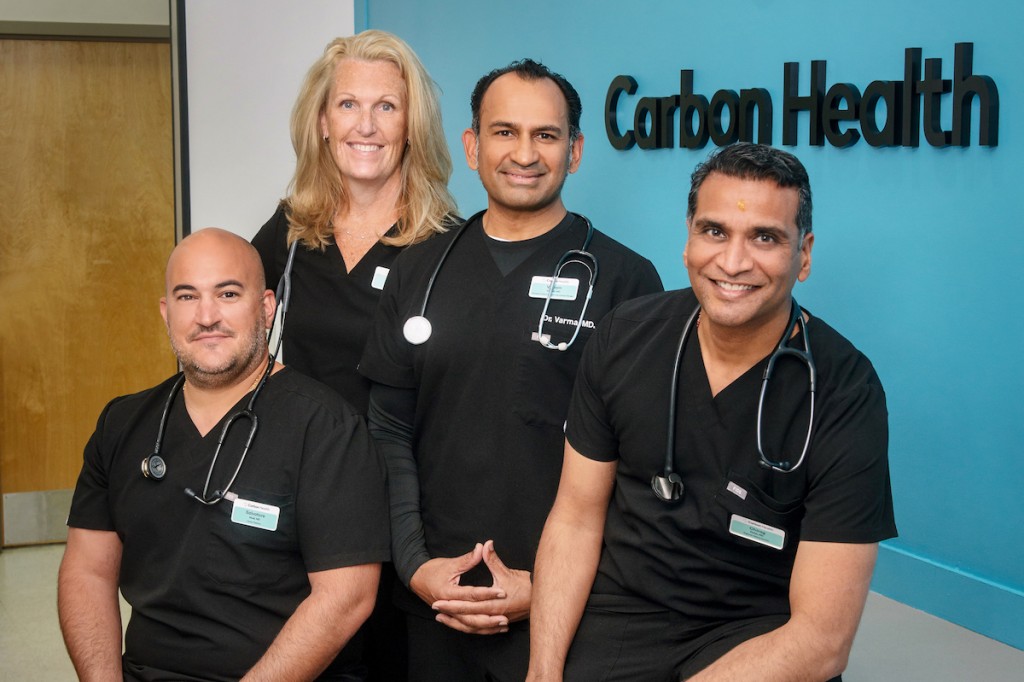 Carbon Health strives to provide the best possible patient experience across all 11 of its New Jersey Locations.
At Carbon Health, the physicians and their highly-trained staff aim to rise above the usual expectations of an urgent care facility to deliver exceptional services with compassion and dignity. At the core of our practice are the doctors who serve you—Dr. Saverio Conca (Howell), Dr. Marie Schreiber (Marlboro), Dr. Vikram Varma (Ocean and Eatontown) and Dr. Chirag Patel (Regional Medical Director). As specialists experienced in emergency medicine, they understand the nuances related to injury, trauma or other non-life-threatening ailments that come with all urgent care concerns. Carbon Health's modern facilities are equipped with the latest technology for diagnosis and treatment of a broad-range of medical issues.
To continue its mission to make life healthier and easier for patients, Carbon Health accepts numerous insurance plans and has a convenient mobile app that allows patients to stay one step ahead with the ability to communicate and seek support for a fast and safe recovery.
142 NJ-35, Eatontown, NJ 07724 | 732.515.5111 | 731 NJ-35, Ocean Township, NJ 07712 | 732.455.8444 167 Rt 9, Suite 5, Englishtown, NJ 07726 | 732.334.6500 | 4564 US 9, Howell, NJ 07731 | 732.366.3377 | www.carbonhealth.com