The Faces of Urgent Care
Carbon Health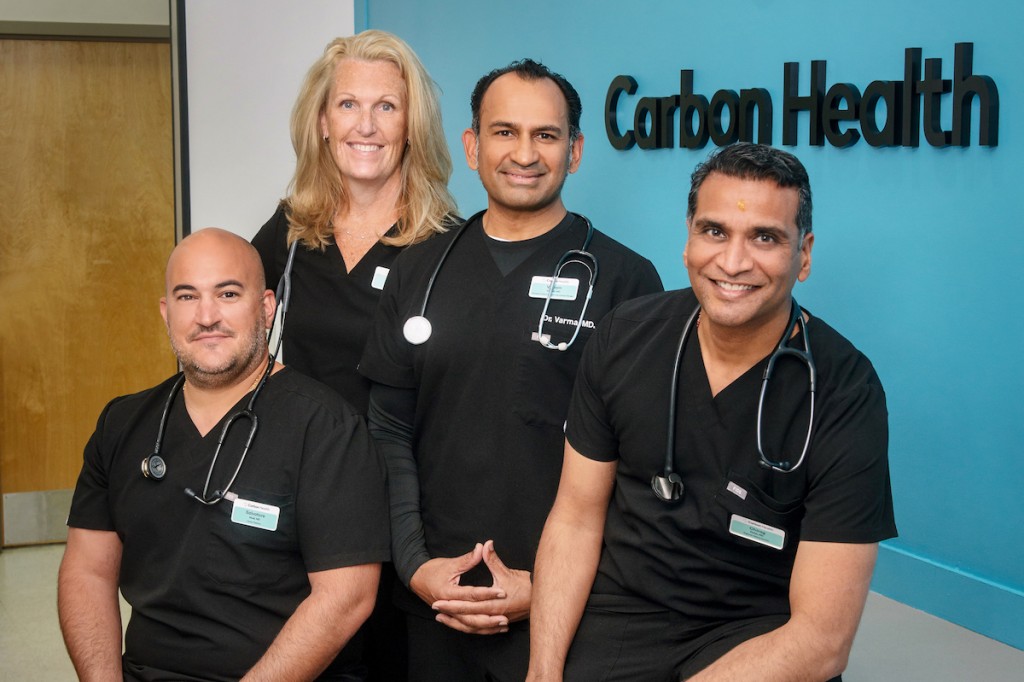 Formerly Central Jersey Urgent Care/Myinstadoc, Carbon Health promises an even better overall experience while continuing to provide the same trusted care you have come to expect at all 11 locations throughout New Jersey.
At Carbon Health, the physicians and their highly-trained staff aim to rise above the usual expectations of an urgent care facility to deliver exceptional services with compassion and dignity. At the core of our practice are the doctors who serve you—Dr. Salvatore Mule (Howell), Dr. Marie Schreiber (Marlboro), Dr. Vikram Varma (Ocean and Eatontown) and Dr. Chirag Patel (Regional Medical Director). As specialists experienced in emergency medicine, they understand the nuances related to injury, trauma or other non-life threatening ailments that come with all urgent care concerns. Carbon Health's modern facilities are equipped with the latest technology for diagnosis and treatment of a broad-range of medical issues.
To continue its mission to make life healthier and easier for patients, Carbon Health accepts insurance coverage and has instituted additional services like virtual care through a new convenient mobile app, always one step ahead with round the clock health support for a fast and safe recovery.
142 NJ-35, Eatontown, NJ 07724 | 732.515.5111
731 NJ-35, Ocean Township, NJ 07712 | 732.508.0999
167 Rte. 9, Suite 5, Englishtown, NJ 07726 | 732.334.6500
4564 US 9, Howell, NJ 07731 | 732.355.3838
www.carbonhealth.com