The Faces of Wisdom Teeth, Dental Implants and Corrective Jaw Surgery: Steven Moss, Jason Diamond, Vincent Novelli, Chang Han, Angela Illuzzi-Russo
BERGEN ORAL & MAXILLOFACIAL SURGERY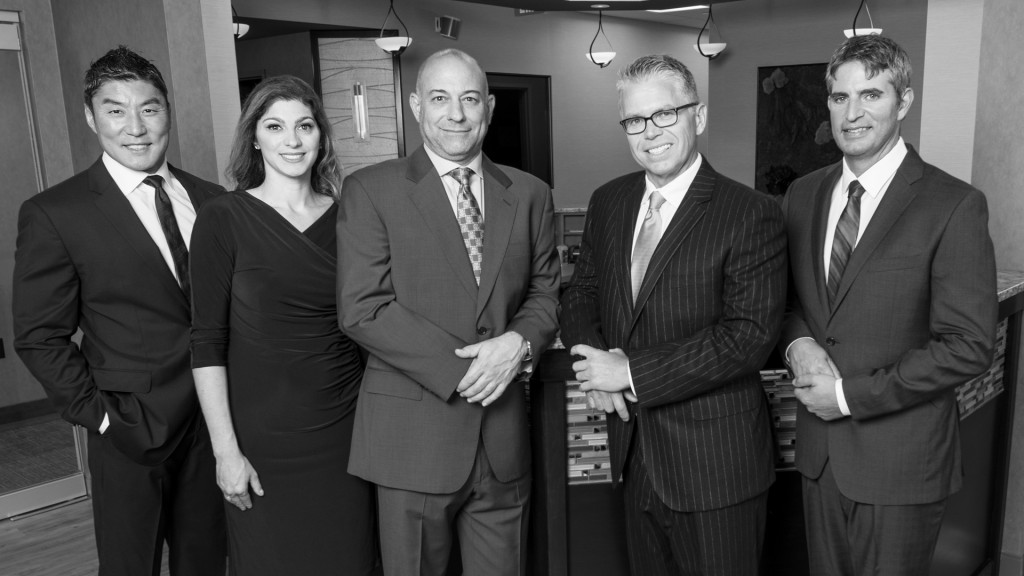 BERGEN ORAL & MAXILLOFACIAL SURGERY, in the community for over 60 years, puts patient care first when employing the most innovative techniques and practice. Whether removing wisdom teeth, placing dental implants or carrying out corrective jaw surgery, our goal is to attain an outcome that best suits each patient.
The practice's clinical experience, development of protocols and use of advanced technologies, including 3D imaging and computer-guided systems, have resulted in each of its surgeons being voted a TOP DENTIST in multiple polls.
"We're leaders in All-on-4® surgery in the N.Y. tristate area," says Dr. Chang Han, about the minimallyinvasive procedure that restores a full arch of teeth using just four dental implants. "Our treatment could change a patient's life and I am happy to be part of a specialty that can make such a difference," says Dr. Angela Illuzzi-Russo.
250 Old Hook Rd., East Building, Suite 202, Westwood, NJ 07675 | 201.664.5656
920 Main St., Hackensack, NJ 07601 201.343.8297
1200 East Ridgewood, Ridgewood, NJ 07450 201.444.4137