The Green Housewives of Morris and Essex Counties 2012
Choosing an eco-smart life, three local women say, is when it truly gets real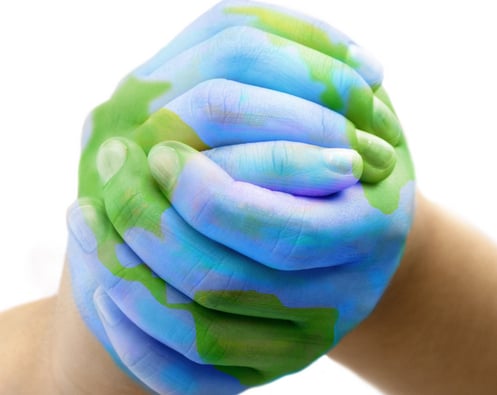 SALLY REINHARDT
The Bread Company, Montclair
A healthier take on the staff of life.
Standing beside stacks of gluten-free sorghum flour, shopkeeper Sally Reinhardt talks to her longtime customer and friend Barbara Webster about sulfur-free apricots. Webster wants to take them to a friend who is undergoing breast-cancer treatments. Reinhardt disappears to the back room of her bakery and reappears with a bagfull. "Oh, and I need red beet juice as well," says Webster. "But I don't suppose you have that, do you?" "As a matter of fact I do," says Reinhardt with a smile. She keeps it on hand as a healthy coloring agent.
Reinhardt is in her element—serving fresh organic food (mostly breads, muffins and pizzas) to customers whom she has come to care about deeply since she and her husband, Will, opened their organic bakery, The Bread Company, in Montclair almost 20 years ago. To her, the link between our diets and our environment is critical. "People are at the center of the environmental equation," she says. "If we don't care about ourselves and each other, how can we care about our environment? We want healthy people so we give them healthy food. We all need sustainability in our health, which modern medicine is not really providing."
The Reinhardts buy all their ingredients from certified organic producers—no chemical pesticides or synthetic fertilizers have been used. Reinhardt has been living green for a long time. Indeed, the couple's resume goes back many years to Australia, where they learned to grow their own food and became vegetarians. Sally, a zoologist by education, loved to cook from scratch, and Will became a master baker at the Waldorf School near Sydney. They went on to own cafes in England and Ireland (she's a Brit by birth) before settling in Montclair, near Will's family. When she and Will, who is the main baker, first opened The Bread Company, the organic food movement hadn't hit the U.S.
They've outlasted Montclair's changing storefronts all these years thanks to one part growth in the organic movement and two parts hospitality and good-tasting, healthy fare. The menu has evolved to cater to people with food sensitivities. "Accumulation of toxins in the environment has shown up in the raw materials of our food," explains Jo Elynn Walsh, Reinhardt's longtime friend and employee, who has seen increased numbers of people coming in with special dietary needs. Popular favorites are their gluten-free coconut banana chocolate- chip muffins, carrot-cake muffins, a crustless bread that "toasts well" and the bakery's wildly popular gluten-free veggie pizzas.
Got a nut allergy? Try the apricot, spelt and sunflower seed bread. Can't tolerate dairy? Most of the offerings are vegan (nondairy), but especially tasty are the fruit and veggie tarts. Editors' note: As we went to press, the Reinhardts had decided to retire to Australia. Sadly, The Bread Company is for sale, but we hope this article inspires someone to buy it and take up the cause. "We hope it's going to continue," says Sally.
ANDREA HIRSCHFELD & LOIS CANTWELL
bookBgone, Short Hills
Saving literature from the landfill
Call me Ishmael. Some years ago—never mind how long precisely— having little or no money in my purse, and nothing particular to interest me on shore, I thought I would sail about a little and see the watery part of the world. Ahhh, Moby Dick. Timeless. But you have two editions, or need space on your overcrowded bookshelf. Hmmm … to toss or not to toss?
That is the question so many of us face. Would the library even take it? And if it were thrown away, where would those glorious words end up? In a landfill, next to rotting banana peels and wasting gum wrappers? Oh, perish the thought! "Many people think 'I read it; I loved it; I have to pass it on,'" says Andrea Hirschfeld, co-founder of bookBgone, a venture that takes unwanted books and finds homes for them. "We have emotional ties to our books, especially if they were handed down from a loved one."
Since the project was launched in June 2011, Hirschfeld estimates that it has saved 20 tons of books from a landfill fate. BookBgone donates 70 percent and sells about 20 percent to cover shipping costs, then recycles the remainder.
How is this possible? The story goes like this: Once upon a time, there were two friends: Hirschfeld, a resident of Short Hills, and Lois Cantwell of Millburn. Hirschfeld, having earned a master's degree in social services from the University of Chicago, and Cantwell, a voracious reader having lived the corporate life for many years, found themselves in the same state—unemployed and looking for adventure.
The pair ran the rummage sales at their synagogue and noticed that books were the hardest items to sell. Says Hirschfeld, "We'd sit and brainstorm, 'What could we do?' but great ideas take a lot of upfront money." Then Cantwell got a Kindle. "Oh, my goodness, my books!" she exclaimed to Hirschfeld. "I don't need them anymore! But I don't want to see them go to a landfill. I have an idea." So with $30 each, the dynamic duo made fliers and posted them in a few towns, looking to collect unwanted books. "We were not prepared for what would happen next," says Hirschfeld. They were deluged.
Within six months they had picked up—themselves, via car—16 tons of books from local residents and sent them to schools, libraries, food pantries, community centers, the troops in Afghanistan—even to libraries in tornado-ravaged Joplin, Missouri. They have already received a letter of recognition from Governor Christie for the creative way they have served the community. BookBgone is not a charitable organization; it does not issue tax receipts. Its knight or lady in shining armor would be a donor of commercial space so its proprietors could get the books out of their garages and live happily ever after.
"We give books a second life," says Hirschfeld. "Our mission is to donate material, keep it out of the landfill and get it to people who need it." For the rest of this page-turner, visit bookbgone.com.
Related Read: The Green Housewives of Morris and Essex Counties 2011