The Life of the Party
Whether your New Year's Eve soirée is an annual tradition or you're hosting one for the first time, give your guests a memorable setting to ring in 2022. You can throw the best bash of the year by following a few simple tips.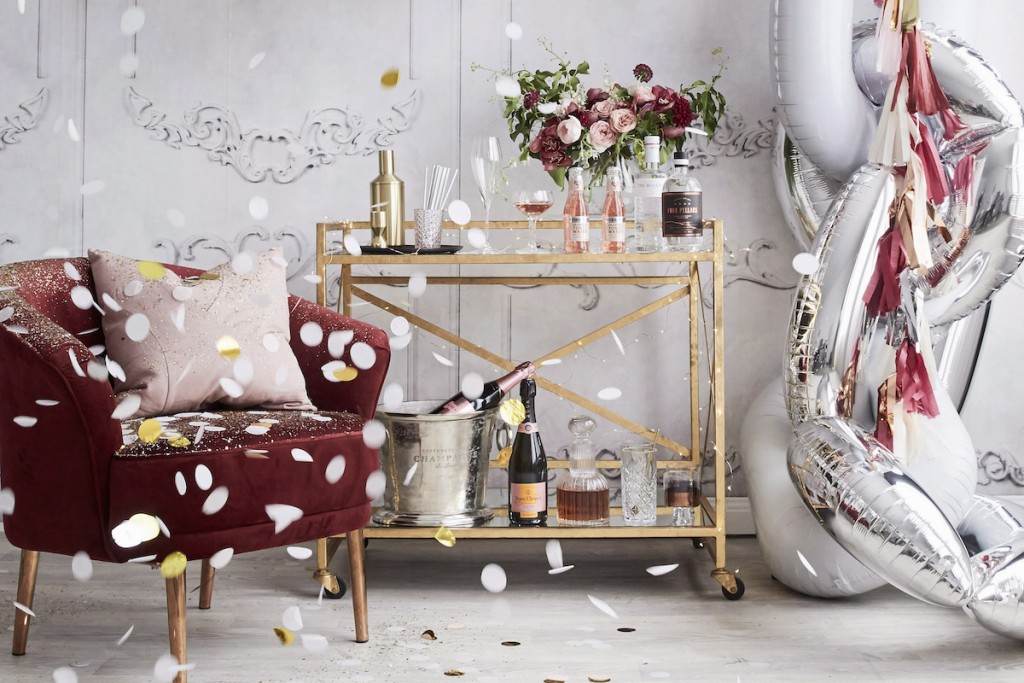 You might've played it safe last year and skipped the annual New Year's get-together at your home. But now that you're ready to be the life of the party again, it's time to rethink the festivities and ensure your guests will be talking about the bash well into 2022. Hiring a planner for your affair is an option, but Monmouth Health & Life has done the next best thing: We've asked Linda Mezzacappa, owner and event planner at Avellino Events, to open her playbook and share some secrets to throwing a memorable party. Do a little brainstorming first, such as how many people and your guests' ages. "This will help you figure out food and activities," she says. "And take into consideration what the comfort level of your guests will be with social distancing." Creating a budget for décor, food, beverage and entertainment will help you stay on track too. "Spreadsheets and checklists will help relieve so much stress and make sure things are completed in a timely manner," Mezzacappa adds. "Then I always have a list for the day of the party so you don't forget any detail."
You don't have to choose between a traditional New Year's Eve get-together or a themed party. "You can always do a little bit of both with a touch of traditional New Year's décor along with your main theme," says Mezzacappa. And consider doing a potluck party, so guests can bring food they enjoy. "Have everyone bring one of their favorite foods of the year—and share the recipe," she says. "This can also go for any cocktails or mocktails."And don't forget to have enough confetti for when the clock strikes midnight.
Keep revelers in awe by carrying out one motif across the board, from the decorations to the tablescape to the cocktails. "Using Pinterest and Instagram are excellent resources to get ideas as well," says Mezzacappa. "I love to search hashtags to get ideas." And no celebration is complete without music and entertainment, Mezzacappa says. "Music will always be a necessity, so incorporate the top hits of the year, a mix of genres or if there is a favorite of the group," she says. "Think about what your guests like and what they have in common—then incorporate those bonds into activities."