The Life of the Party
Whether your New Year's Eve soirée is an annual tradition or you're hosting one for the first time, give your guests a memorable setting to ring in 2022. You can throw the best bash of the year by following a few simple tips.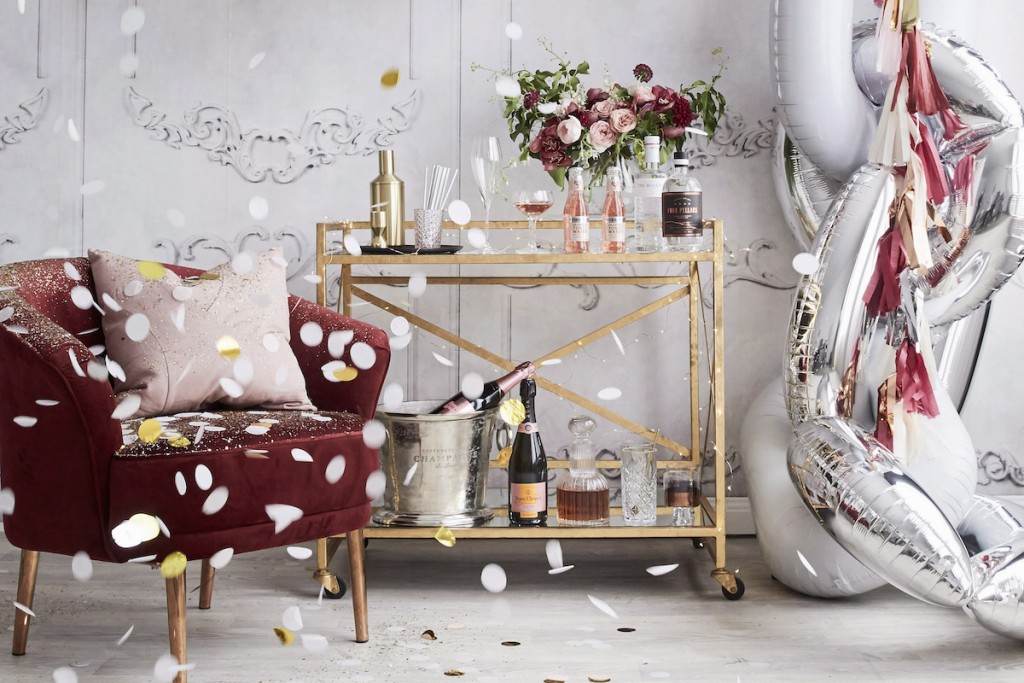 You might've played it safe last year and skipped the annual New Year's get-together at your home. But now that you're ready to be the life of the party again, it's time to rethink the festivities and ensure your guests will be talking about the bash well into 2022. Hiring a planner for your affair is an option, but Morris/Essex Health & Life has done the next best thing: We've asked Jodie Lupo-Munson, owner and lead planner at Particular Planner, to open her playbook and share some secrets to throwing a memorable party. "First, create a document that lists all your guests in one column and the probability of each guest attending in another," she says. "This process will take a little bit of time but is really worth doing, as being organized from the start helps keep planning on track!" Choosing an overall theme or motif is a priority too, she says, and whipping out what you have stowed away for special occasions can help you stay within budget. "Using what you already have at home is a great starting point," she says. "Now is a great time to dust off the fancy wine or champagne glasses you received as wedding presents."
Once you figure out your theme or color scheme—Instagram and Pinterest are good places to look for inspiration—"focus your décor on the main areas of the home guests will be spending time in during the event," says Lupo-Munson. "This includes the entryway, kitchen, dining room and the room where you'll watch the ball drop." And get rid of anything that might distract from the décor, including unnecessary cooking appliances on the kitchen island, for example. "Instead, add smaller floral arrangements that match the centerpieces on the table." Oversized balloons and tassel garland are good décor options too, and can complement a well-stocked bar cart. "A signature drink is a creative way to incorporate your theme," the planner says. "Serve them in specific glassware solely for your signature drinks. I also love a custom sign that lists the ingredients." And don't forget to have enough confetti and champagne for when the clock strikes midnight. Noise-makers and party hats are appreciated too.
Keep revelers in awe by carrying out one motif across the board, from the decorations to the cocktails to the tablescape, says Lupo-Munson. "For the tablescape, I recommend floral centerpieces, candle light for ambiance and personalized details such as individual custom confetti poppers and a quote or wish for the new year written on a place card."
"A dedicated space where guests can take photos is always appreciated," says our expert. "You can set up your own DIY photobooth area or call in a professional." Last but not least, don't forget the eats. Lupo-Munson says a sit-down dinner creates a nice flow to the evening for a more intimate group of guests, but stick to lighter and more snackable foods for a larger guest list. "I suggest crowd-pleasers like a classic cheese and charcuterie board display, a crudité platter, miniature sliders, mac 'n cheese bites and pigs in a blanket," she says. These foods are easy for guests to enjoy while still mingling with friends.