The Perfect Fit
3D technology provides custom knee implants.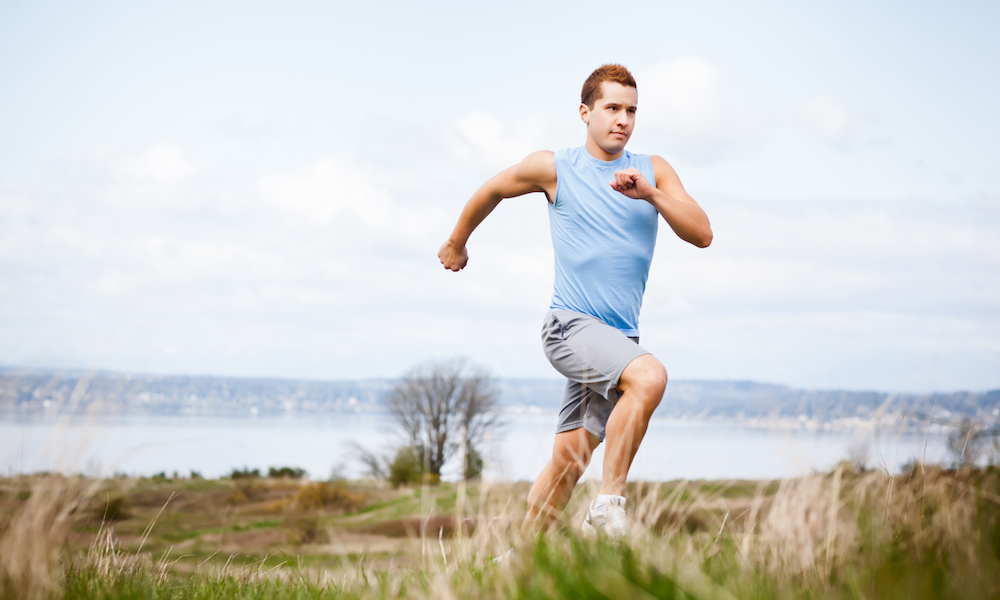 Knee replacement surgery has come a long way since the first modern total knee implant operation was performed in 1974. One of the pioneering surgeons who developed and implanted that artificial knee was a physician named Chitranjan Ranawat, M.D. Today, a student of Dr. Ranawat is pioneering the latest advancement in total knee replacement at The Joint Institute at Saint Barnabas Medical Center.
Richard Rosa, M.D., administrative director of The Joint Institute, works with a biomedical company which makes fully customized implants that are "printed" using 3D technology to exactly match the anatomy of the patient's knee. "The first knee implants used by my mentor were very basic in design," Dr. Rosa says. "They were just for elderly people with severe arthritis. Today, people are more active and want to stay active, so they require more out of their knees. Customized knee implants are more anatomically correct in design. The one I use is an exact replica of the shape and size of the patient's knee before they developed arthritis."
Standard knee implants, he says, come in about six different sizes. "We had to take an off-the-shelf prosthesis and match it as close as we could to the patient. But no two knees are exactly the same shape." A slight mismatch in where the implant meets the patient's natural tissue—called the "overhang"—can be problematic. "Even an overhang as small as 3 millimeters can cause significant pain if tissues rub against the implant. Today, 1 in 5 patients still complains of residual pain or that the knee doesn't feel right," Dr. Rosa says. "With custom design, you match all the small to major variations in size and shape, so there is perfect fit and ligament balance throughout the patient's range of motion."
Richard Rosa, M.D.
Before surgery, Dr. Rosa orders a special computed tomography (CT ) scan of the patient's knee. That scan is converted into a 3D model by mapping the surface of the joint, including the area of disease, correcting the model for arthritic deformities such as bone spurs, cysts or flattening of the joint. That 3D model is then used to design and print the implant and the surgical cutting guides that also must be unique to each patient. The company delivers the prosthesis and guides in a kit a few days before surgery.
The advantage to all this, Dr. Rosa says, is a knee that feels much more natural. "With standard off-the-shelf knee replacements, we needed to release and balance the ligaments and other soft tissues to achieve stability and range of motion. In effect we were balancing the knee to match the implant," he says. "The custom implant exactly matches the patient's normal ligament tension, so this soft-tissue balancing is rarely needed, in fact only in knees with severe deformity. Eliminating this need decreases the extent of the surgery, decreases blood loss and decreases pain."
As a result, most patients are able to leave the hospital two days after surgery. Recovery is typically much quicker. "The first person I used this with was working in his yard for eight hours, just three weeks after surgery," Dr. Rosa says. "His wife came home and he asked her, 'Are you ready?' 'Ready for what?' she asks. 'Ready to go shopping. I'll take you to the mall.' This after eight hours in the garden. That's not common, but people typically feel great in two to three weeks."
The implant isn't the only reason for this success. The Joint Institute, which was formed about a dozen years ago, is a special unit dedicated to hip and knee replacement surgery. Every patient attends a seminar prior to surgery to learn what to expect before, during and after the operation. "We believe that educated patients are better patients, because they can better help themselves," Dr. Rosa says. "During surgery, we follow the standard protocols, and we believe in aggressive rehab therapy." That starts with progressive pain management using fewer narcotics, which helps get patients up and moving sooner.
That's just what today's younger knee replacement patients want. "People in their 50s and even late-40s who have arthritis want to maintain an active lifestyle," Dr. Rosa says. "We are doing about 600,000 knee replacements a year nationally, and that should go up to a million in the next 10–15 years. I use the customized knee on almost all my patients now—in fact, I just did my 300th case." Dr. Rosa mentions one patient in particular, who came to a presentation that he was giving recently. "I didn't know he was coming, but he stood up and said he needed to come and talk about his experience," Dr. Rosa recalls. "He told the group it was the best thing that ever happened to him. It brought him back to the living."
To find out more about the Joint Institute at Saint Barnabas Medical Center, please call 973.322.9908 or visit barnabashealth.org/sbmc.