The Place for Kidney Transplants
Leading the Northeast, Saint Barnabas Medical Center performed 301 of these procedures last year.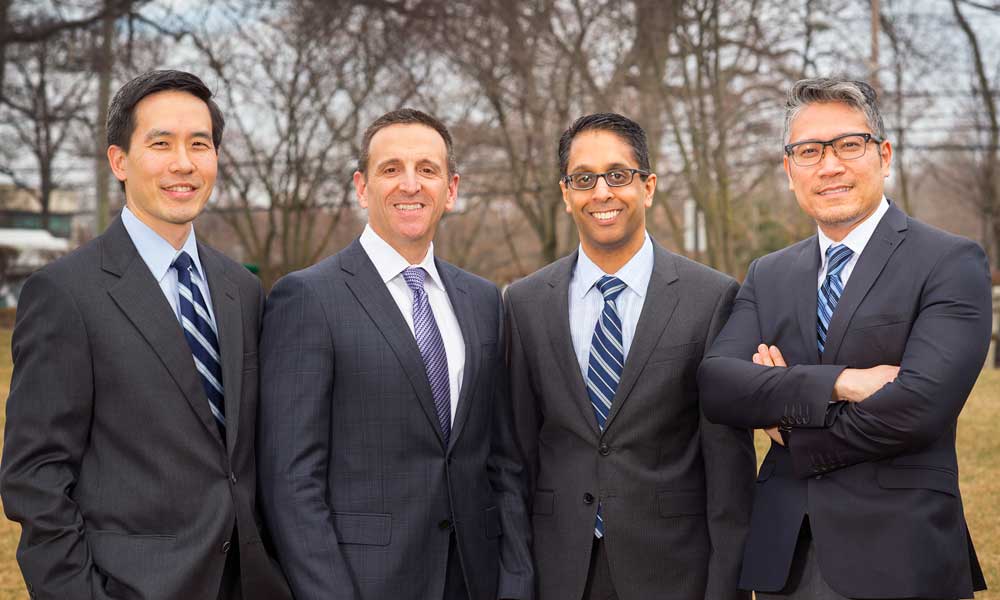 Kidney disease is on a frightening rise. Among adults age 60 and older, it has more than doubled in the United States in the past 15 years. Experts predict that nearly 60 percent of Americans will develop kidney disease at some time—that's higher than the lifetime risk of diabetes, heart attack or invasive cancer.
Residents of New Jersey are fortunate to have one of the nation's leading kidney transplant facilities—Saint Barnabas Medical Center. In 2015 surgeons at Saint Barnabas performed a record 301 kidney transplants, about 20 percent more than in a typical year, says Shamkant Mulgaonkar, M.D., chief of the Renal and Pancreas Transplant Division. The division has a dedicated team of eight transplant physicians, three transplant surgeons, a transplant urologist and a large team of transplant coordinators, social workers, a transplant pharmacist and dietitians.
"That puts us in the top five transplant programs in the country in volume, and first in the Northeast," he says, adding that Saint Barnabas surgeons Stuart Geffner, M.D., and Harry Sun, M.D., are among the nation's most experienced transplant surgeons. "We are helping a lot of people avoid or get off dialysis and achieve a higher quality of life."
There are several reasons why the incidence of kidney disease is rising. It's often a byproduct of obesity and diabetes, and there's an epidemic of each. These conditions can raise blood pressure and put overwhelming stress on the organs. In addition, the general population is getting older and living longer; aging itself is a risk factor for kidney disease.
When coupled with the severe shortage of donor organs, these facts mean that most patients must wait an average of five years for a deceased-donor kidney. However, Saint Barnabas helps patients obtain organs from living donors—family members, friends and anonymous altruists— much, much sooner. "We started our Living Donor Kidney Transplant Institute to focus on promoting living donation through a highly specialized approach," Dr. Mulgaonkar says. "That has prompted a huge change. Last year, 135 of our 301 transplanted kidneys came from living donors."
His team conducts extensive research and participates in trials for new medications and surgical techniques. As a result of this and other research, transplant success rates have improved dramatically. Now almost 98 percent of living-donor kidneys survive the first year and nearly 90 percent survive five years, says the doctor.
After last year's success, for 2016 the focus is on growing the living-donor program even more. "We teach patients how to approach finding a living donor—you can't just go ask someone to give you a kidney," says Dr. Mulgaonkar. "We give them tools to have that conversation with family and friends." He stresses that those who don't have a compatible donor match may be eligible for exchange programs that link them with other candidates. "Even if you think you have no one who is compatible, we can help," he says.
To find out more about kidney disease and the renal and transplant division at Saint Barnabas Medical Center, call 1.888.409.4707 or visit transplantkidney.org.