The Quick Getaway
Pack the car! Four great weekend destinations are just a short ride away.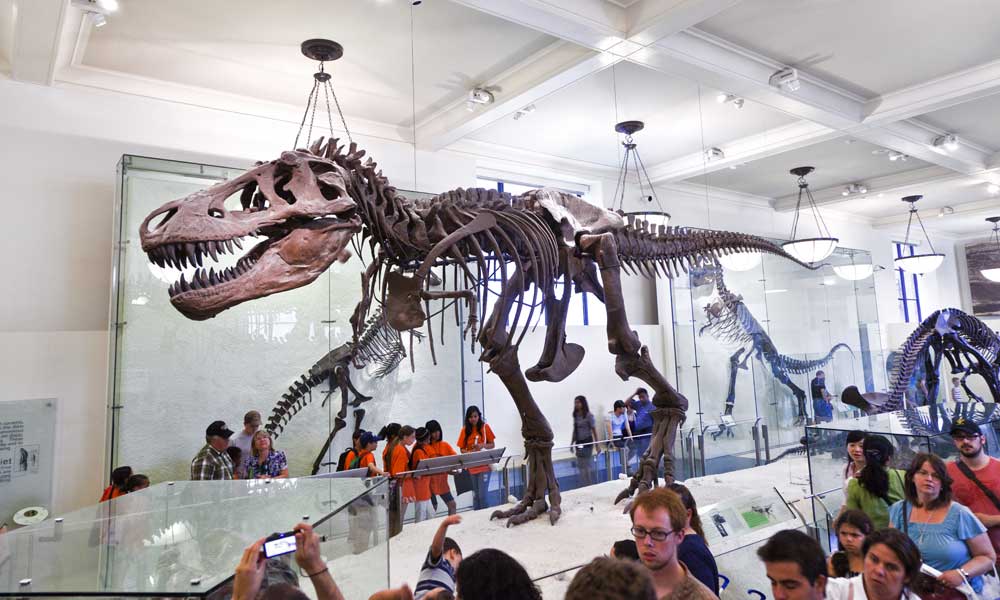 For the family: New York City
Need a reason to take the kids into Manhattan this winter? Here's one, a 122-foot-long one, to be precise: A titanosaurus skeleton just arrived at the world-famous fossil halls of the American Museum of Natural History. This herbivore from Argentina is so massive that it grazes the 19-foot-high ceilings of the fourth-floor Wallach Orientation Center and extends out toward the elevator banks.
Continue your exploration of history at the Intrepid Sea, Air and Space Museum, located aboard the USS Intrepid aircraft carrier, which served tours of duty in World War II and the Vietnam War. On the deck, you'll find aircraft of all types, including warplanes, the space shuttle Enterprise and a British Airways Concorde jet. Don't miss the former USS Growler, the only American diesel-powered strategic missile submarine open to the public.
New York City's outdoor ice skating rinks operate through April, weather permitting. The Rockefeller Center Rink is the city's premier skate center, but you can also catch some ice magic at Wollman Rink in Central Park or at Bryant Park.
Save time and money with a New York Pass, which offers quick entry to more than 80 NYC sightseeing hotspots. Buy one today (newyorkpass.com) and you'll get a free "hopon, hop-off" ticket to ride the city's doubledecker tour buses.