The Right Choice
Thanks to non-invasive CyberKnife radiation treatments at SBMC, a West Caldwell man is feeling "great" after his prostate cancer diagnosis—and recovery.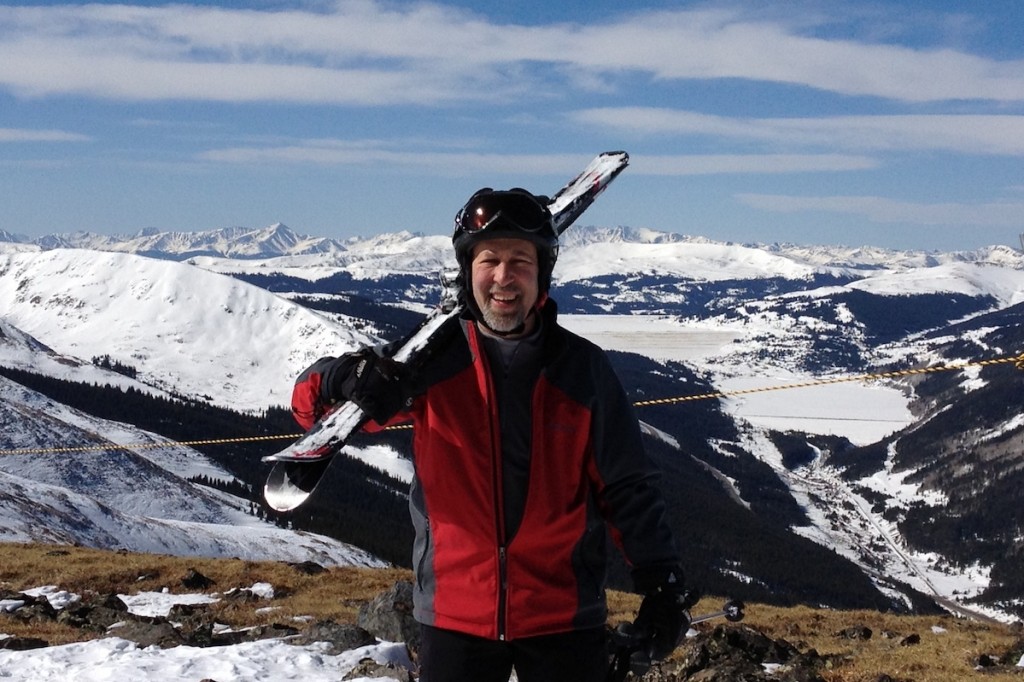 Despite having had a family history of prostate cancer, Richard Davidson had no symptoms or inclination leading him to think he would get such a diagnosis—the 63-year-old was active, healthy and had been seeing a urologist for yearly checkups. But during his December 2018 appointment, when his PSA—prostate-specific antigen—level was higher than it was the year prior, his urologist ran a 4kscore enzyme test and a biopsy. The latter confirmed there were cancer cells. "I had good news and bad news," the West Caldwell resident says. "The bad news was there's cancer, but the good news was it was very treatable and there were a number of options." Options recommended by his urologist included surveillance, meaning they would keep a watch on his condition and his numbers, surgery, or he could undergo CyberKnife treatments, a five-time minimally invasive round of radiation on the tumor.
Davidson was referred to Alison Grann, M.D., chair of the Department of Radiation Oncology at Saint Barnabas Medical Center (SBMC). After much research and discussion with his medical team, Richard and his wife, Mary Davidson, agreed that CyberKnife was the way to go. "Dr. Grann gave me an indication that it would be a great treatment for me," he says. "I was a good candidate."
Dr. Grann and her team eased Davidson's worries about the pre-treatment procedure in which they'd plant fiducials in the area to help pinpoint where the radiation would go. They would also place hydrogel to minimize the radiation dose to the rectum. She even promised the avid skier, runner and biker he'd be able to maintain his active lifestyle during and after treatments, and worked to schedule the appointments around a trio of ski trips he had planned for January, February and March 2019. "We planted the fiducials in February, I went away on vacation in March and we started the actual radiation on March 25," Davidson says. "It was five treatments and by April 5, I was done."
As for the treatments themselves? "They were the greatest experience!" the father and grandfather laughs. "I lay down on a table, and they played Grateful Dead. Everyone that I dealt with in that radiation oncology department was so caring and really took a personal touch to everything."
And Dr. Grann kept to her word. "I never stopped running, biking or exercising through the whole thing," he says. The treatments didn't affect Davidson's work schedule either, as he was at work after each treatment. "I feel great, I'm doing everything I did prior to my diagnosis and I never had to change my lifestyle due to cancer."
The only side effect Davidson reports was about six months out of treatment, when he found himself feeling the urgency to urinate. Dr. Grann prescribed a medication that he took for about six months with immediate relief, and he hasn't reported any other side effects since.
"I had such an easy run of cancer that I don't give it a lot of thought anymore," he says, "other than telling people I know to go to the doctor. If there's anything going on, you want to know as early as possible."
Now, Davidson returns to SBMC every few months for bloodwork, and his most recent PSA was encouraging: The number had gone from 3.7 down to 0.7. "I have a friend who just got diagnosed with the same [prostate cancer] as me and I highly recommended CyberKnife to him," he concludes. "I told him that it is absolutely what he must do."
To learn more about CyberKnife and the Department of Radiation Oncology at Saint Barnabas Medical Center, call 973.322.5630 or visit rwjbh.org/sbmccyberknife.