The Rising: Asbury Park
Down-at-the-heels just a few years ago, Asbury Park is, at long last, loveable.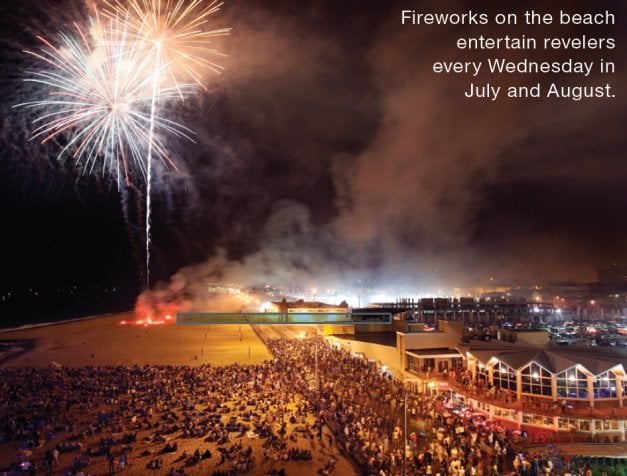 Sonja O'Brien is something of a walking billboard for the revival of Asbury Park. She and her husband were living in tony Montclair when they bought an investment property in the one-square-mile seaside city 11 years ago. They took a year to restore it, but then a funny thing happened. They fell in love with Asbury Park, sold their home in Montclair and moved into their beach house.
"We really love being in this town," says O'Brien, a local real estate agent. "It's got a great edge and a great vibe. People are authentic here, and they really live life to the fullest."
Named for Francis Asbury, the first bishop of the American Methodist church, Asbury Park was laid out near the end of the 19th century as a Christian resort. Through the first half of the 20th century, the city mostly thrived. But when it fell, it fell hard. White flight. Urban decay. Municipal corruption. By the 1990s, Asbury Park had become a place to avoid.
But the city is making a comeback. In the decade since O'Brien moved, funky shops opened on the once-moribund boardwalk and in the compact business district. A sizable gay community pioneered the renovation of the Victorian housing stock. New boutique hotels and B&Bs appeared, and established restaurateurs made the same leap of faith.
And in a city long known for its music scene—and regular Bruce Springsteen sightings—cultural life flourished. "I knew it would get better," O'Brien says. "It was the last undeveloped Shore town on the Eastern Seaboard, 50 miles from one of the greatest cities in the world and surrounded by million-dollar towns. So it was only a matter of time."
For O'Brien, as for the rest of the city's loyal chorus of boosters, that time is now, as Asbury Park has become the surprise success story of the Jersey Shore. There's plenty of work still to be done, but the mile-long boardwalk has been reborn, with new restaurants, retail shops, a miniature golf course, a water park, a pinball museum and the renovation of the 130,000-square-foot Convention Hall.
The boardwalk's resurrection is being overseen by Madison Marquette, a property management company that took ownership in 2006. Oakland resident Gary Mattola, the company's president, says future development along the boardwalk, including the Casino building at its southern end, will depend largely on the pace of residential and commercial development elsewhere along the waterfront.
"If you look across Ocean Avenue," Mattola says, "you see that we on the entertainment side have gotten way ahead of the residential and commercial side."
The Asbury Park Boardwalk
"I made the leap of faith, and I'm so glad I did," says Mike Buess, who owns Bodega Shoppe on the boardwalk, which sells a colorful mix of gifts, clothing and jewelry. Buess moved his store from downtown Red Bank three summers ago, then sold his home in Ocean Grove and bought another in Asbury Park. He walks to work in seven minutes, and this summer he plans to hire his first employee.
Buess is among a hardy breed of entrepreneurs who have been vital to Asbury Park's resuscitation: Mike Sodano opened the Showroom, an art-house theater, on Cookman Avenue downtown; Howard Raczkiewicz and Luke Magliaro moved their already successful restaurant, Moonstruck, from Ocean Grove to an elegant three-story home on Lake Avenue; Tim McLoone created two restaurants in the old Howard Johnson's on the boardwalk; and Marilyn Schlossbach and her partners opened a surf shop, a skate shop and four restaurants.
In the past year alone, two new music clubs have opened downtown. The Shore Institute for Contemporary Arts, long based in Long Branch, is planning to move to Asbury Park later this year. And this summer's schedule of events ranges from weekly fireworks on the beach to women's roller derby to daily concerts at clubs such as the legendary Stone Pony and, a few blocks north on Ocean Avenue, the Wonder Bar, where both Springsteen and Southside Johnny Lyon performed unannounced at a concert in April.
O'Brien says she happened to be there when Springsteen and Southside climbed onstage. It was just another fortuitous event in a city that, these days, is full of surprises.
The upscale bar The Watermark hovers above the boardwalk.
---