The Ultimate Morris and Essex Spa Guide 2012
The Best Spas Near You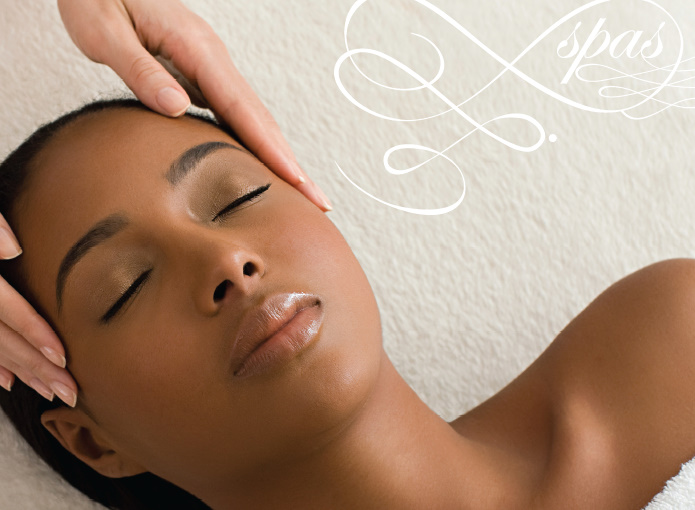 After monthsof research, including scouring the area and reaching out to our readers, Morris/Essex Health & Life brings you this ultimate guide to the top spas in the area. I let myself be scrubbed, peeled, plucked, wrapped, rolled and rubbed, all in the name of discovering the best local places to find rejuvenation of the body and soul. Then I caught up with our massage experts, who explained how producing this package actually may have led to significant health benefits. I recap it all here along with listing spas in the area so that you can join the pampering party, just in time for Valentine's Day.
Aurora DeJuliis MD European Medical Spa
At Aurora DeJuliis MD European Medical Spa, you'll learn how to achieve beauty from the inside out. With a background in nutrition, Dr. DeJuliis is a firm believer that outward beauty stems from overall health, which she explained to me in detail during my visit. To enhance the appearance of a healthy complexion, she offers cosmetic procedures ranging from laser treatments and chemical peels to hormone replacement therapy. After talking with her about nutrition and touring the clinical but attractive space, I decided to try the microdermabrasion service. During the half-hour treatment, the esthetician used a wand that sprayed fine crystals over the skin to exfoliate and stimulate collagen production. The procedure was completely painless and left my skin smooth, soft and makeup-ready.
Aurora DeJuliis MD European Medical Spa, 1018 Broad St., Bloomfield, 973.338.6300, auroradejuliismd.com
DePasquale Spa
You've fought the gridlock on Route 10 and maneuvered through the bustling hair salon and makeup studio adjacent to DePasquale Spa in Morris Plains—relaxation can seem somewhat out of reach. But step through the spa doors, and suddenly serenity abounds. Soft, tranquil music drifts through the halls, which lead to the "quiet room" where robe-clad guests cozy up with butlered cappuccinos and light bites while waiting to enjoy one of the spa's many therapeutic experiences, from body wraps to massages to facials. During my visit, I tried the galvanic facial, an 80-minute treatment in which electrical currents are manipulated to exfoliate the skin and stimulate cell turnover. The esthetician performed the procedure with diligent, clinical-quality attention, and my skin was glowingly soft long after I departed. One week later, I noticed fewer spots and blemishes and still had a refreshed look.
DePasquale Spa, 51 Gibraltar Dr., Morris Plains, 973.588.3811, depasqualethespa.com
Eforea Spa at Hilton
One of the newest luxury spas to come to the Morris-Essex area is Eforea at the Hilton Short Hills. Using a butterfly as its logo, Eforea strives to provide a "transformative journey of the senses." I decided to take the plunge and try the "Total Healing Body Experience." I got into relaxation mode by being wined and dined poolside, then taking a dip in the spa's Jacuzzi. Next, I was led into a treatment room and put into a steaming foot bath with herbal aromas. The esthetician read me affirmations encouraging positive, mindful thinking and lightly tapped wooden cups at 13 points in the air surrounding my body to cleanse the energy field. My entire body was then softened and shined by a sugar scrub, followed by a full-body mud masque. The esthetician wrapped me like a cocoon in warm towels and left me to snooze blissfully while she set up a steam shower. After washing off the mud, I returned for a Swedish massage—and emerged from the spa in a state of complete euphoria.
Eforea Spa at Hilton, 41 John F. Kennedy Pkwy., Short Hills, 973.912.7956, hiltonshorthills.com/eforea-spa-at-hilton
The Urban Muse
When I visited the Urban Muse in Denville, the spa had been recently refurbished after suffering water damage from Hurricane Irene. The result was a Zen-like, modern aesthetic that made it impossible not to feel completely at ease. I sipped hot herbal tea while resting in the dimly lit waiting area before my service. There are no locker rooms or spa robes here; instead, guests change in the privacy of the appointment room. I tried the Surrender massage—and surrender I did. I spent the next 60 blissful minutes splayed out on the heated plush table while being rubbed from head to toe with lavenderinfused lotion and wrapped in warm towels. This treatment is one of more than a dozen massages offered here, along with detox body treatments, organic facials and waxing. Those seeking an even deeper experience can schedule a holistic service that includes reiki, angel readings and intuitive counseling. And on your way out, browse the eclectic and exciting collection at the spa's first-floor boutique.
The Urban Muse, 82 Broadway, Denville, 973.627.3455, theurbanmuse.com
The Woodhouse Day Spa
The Woodhouse Day Spa in the heart of Montclair may be small, but it offers big results in the matter of relaxation and rejuvenation. I've had many facials and mild peels before, and as much as I love the subsequent glowing skin, when they're not done properly, the pinching extractions and stinging chemical exfoliation can ruin the spa experience. This was not an issue here, though, as the clarifying facial treatment offered as much comfort as it did results. I arrived early in the morning and struggled not to doze off in the plush waiting room chair—a difficult task considering the warm herbal-scented towel cradling my neck and plush robe around my waist. I did get to rest my eyes, covered by a cooling herbal masque, during the 80-minute treatment. While I zoned out, the esthetician gently cleansed my skin, applied a fruit-based chemical peel and a face masque, accompanied by a neck, head, and foot massage using Arcona products that burst with soothing herbal aromas.
The Woodhouse Day Spa, 56 S. Park St., Montclair, 973.509.8488, montclair.woodhousespas.com
The Best Spas in Morris and Essex Counties
Acusource Healing
96 Bowden Rd., Cedar Grove
973.332.8738
acusourcehealing.com
Aesthetic Skin Care
310 Madison Ave., Ste. 210
Morristown
973.993.5100
skincareofnj.com
Aura Salon and Spa
22 Speedwell Ave., Morristown
973.538.0505
43 Bloomfield Ave., Caldwell
973.228.2229
aurasalonandspa.com
Bangz Salon and Wellness Spa
23 South Fullerton Ave., Montclair
973.746.8426
bangz.net
Bellezza Si Esthetics Studio
10 Headley Rd., Morristown
973.540.0764
bellezzasi.com
Dieci Lifestyle Spa
90 W. Mount Pleasant Ave.,
Livingston
973.716.0101
diecispa.com
Edamame Spa, Destination Maternity
Livingston Town Center
2115 Town Center Way, Livingston
973.994.5185
destinationmaternity.com/shop_edamamespa.asp
Elysium Salon and Spa
2 Changebridge Rd., Montville
973.331.0307
elysiumspamontville.com
Ethereal Day Spa and Salon
300 New Rd., Parsippany
973.882.3400
etherealdayspa.com
Facelogic
8 Wilmont St., Morristown
973.993.1010
facelogicspa.com
Flic Spa
388 Broad St., Bloomfield
973.429.3542
flicspa.com
Frank Anthony Salon and Spa
154 Route 206, Chester
800.258.9251
frankanthony.com
Gianni Hair and Skin Care Salon and Day Spa
645 Bloomfield Ave., West Caldwell
973.226.7555
igianni.com
Harmony Day Spa
10 Brookside Ave., Caldwell
973.226.3232
harmonydayspa.com
The Healing Zone
1 Mount Prospect Ave., Verona
973.746.3334
healingzone.net
Jadwig European Skin Care
420 Pompton Ave., Cedar Grove
973.239.7070
jadwigskincare.com
JUST salon and spa
290 Millburn Ave., Millburn
The Mall at Short Hills
1200 Morris Tpk., Short Hills
973.376.5878
justsalon.com
Lighten Up Salon & Spa
Village Green Shopping Center
100 Route 46, Budd Lake
973.448.9296
lightenupsalon.com
Massage Envy
Multiple locations
massageenvy.com
Mendham Spa
6 East Main St., Mendham
973.543.9444
mendhamspa.com
Sahana Spa
427 Bloomfield Ave., Montclair
973.744.1001
sahanaspa.com
Salon Botanique Eco-Chic
149 South St., Morristown
973.889.9200
salonbotaniqueecochic.com
Serenity Salon and Spa
1405 Broad St., Bloomfield
973.771.1405
serenitysalonspa.net
Spa De La Vie
675 Franklin Ave., Nutley
973.661.5002
spadelavie.com
Xoma Salon and Spa
730 Morris Tpk., Short Hills
973.218.0828
salonxoma.com
Medical Spas:
Cosmetic Laser MD
290 S. Livingston Ave., Livingston
973.716.9000
cosmeticlasermd.com
Forever Young Medical Spa
1259 Route 46 East, Parsippany
973.316.9800
foreveryoungmedispa.com
Fusion MedSpa & Salon
250 Route 46 West, Denville
973.983.8383
fusion-spa.com
Mecca Integrated Medical Center
333A Route 46 West, Fairfield
973.943.4300
meccamedical.com
The Peer Group
124 Columbia Tpk.,
Florham Park
973.822.3000
peergroupnj.com
Radiance Medical Spa
825 Bloomfield Ave., Verona
973.559.5232
lovermecenter.com
Reflections Center for Skin and Body
299 E. Northfield Rd., Livingston
973.740.2444
reflectionscenter.com
Vibrance MedSpa
The Shoppes at Union Hill
3056 Route 10 West
Denville
973.328.1700
vibrancemedspa.com
Related Read: Reader's Choice- Best in Morris and Essex