The Vigor Is Back
A minimally invasive heart-valve replacement procedure makes a Florham Park woman feel "brand new."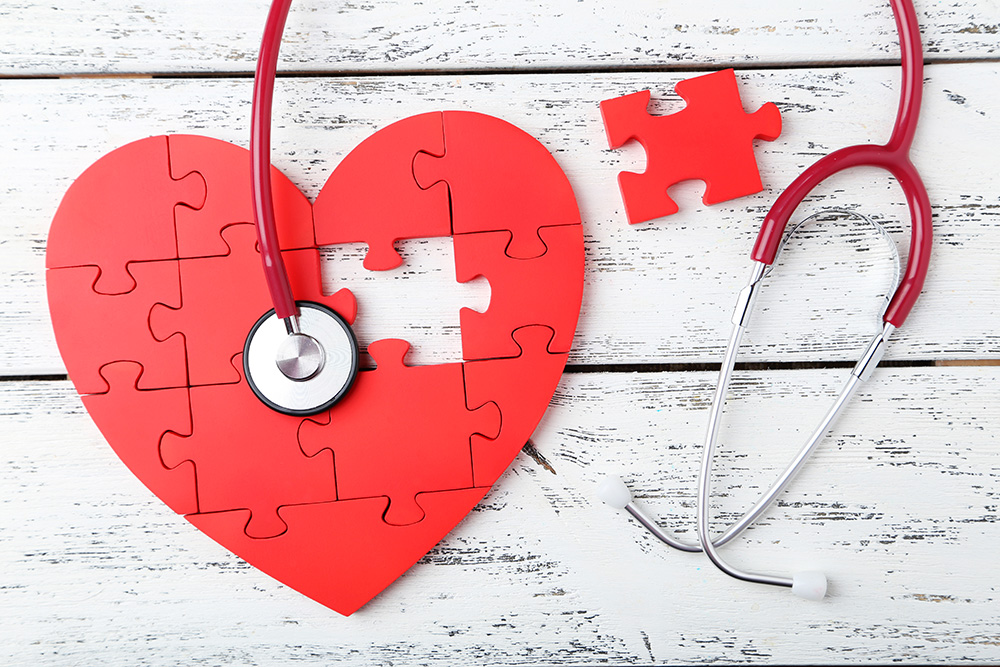 When Ida Williams saw her family doctor for a head cold, she wasn't expecting any unusual news. But when her physician listened to her lungs and heart during what otherwise would have been a normal office visit, he heard a heart murmur—often a sign of heart-valve disease—and recommended that the 77-year-old retiree seek further treatment. Williams, a Florham Park resident, had been told three years earlier that she had a slight heart murmur. After hearing the news a second time, she decided it was time for more information. "I wanted to know just how bad it was," she says.
After consulting with a cardiologist and undergoing testing, Williams was referred to cardiac surgeon Mark J. Russo, M.D., Director of the Center for Aortic Diseases and Cardiothoracic Research at the Barnabas Health Heart Centers. Dr. Russo is a nationally renowned heart surgeon who performs traditional open-heart surgery and minimally invasive catheter-based procedures.
During Williams' appointment with Dr. Russo, she was diagnosed with aortic stenosis. After completing a comprehensive assessment and additional testing, the doctor explained to her the various options for treatment and recommended she undergo transcatheter aortic valve replacement (TAVR).
TAVR is a minimally invasive, FDA-approved treatment for severe aortic stenosis. During the procedure, a synthetic or artificial valve is collapsed and threaded through a blood vessel, usually via the groin, to the heart on the tip of a catheter. Physicians use state-of-the-art imaging technology to visualize its precise placement and expand the new valve. It begins to function immediately and works like a normal, healthy valve that allows for proper blood flow through the chambers of the heart. Because no chest incision is required, recovery time is minimal. Patients experience less pain and are often able to return home the following day.
Having performed more than 500 successful TAVR procedures, Dr. Russo and the team from the Barnabas Health Heart Centers are among the most experienced in the U.S. In an effort to offer greater access to this lifesaving therapy, Dr. Russo and his colleagues Bruce Haik, M.D., director of Cardiac Catheterization Labs, Barnabas Health Heart Centers, and Chunguang Chen, M.D., Director of Cardiac Imaging, Barnabas Health Heart Centers, now perform TAVR at Saint Barnabas Medical Center in Livingston.
Williams was the first patient to undergo the TAVR at the facility. Today she credits Dr. Russo and the nurses and staff with calming her nerves and getting her back on her feet.
"Everybody was wonderful," she says of her experience at Saint Barnabas. "I was scared, but the nurses reassured me that I was going to be all right. They were all angels. I wouldn't dream of going to another hospital."
Even though Williams didn't realize, until that fateful doctor visit, the impact her heart condition was having on her life, she couldn't be more pleased with the outcome.
"I used to get out of breath a lot," she says. "If I was up moving around, I'd need to sit down for a few minutes here and there because I'd be huffing and puffing. I never knew it was related to my heart, but since the surgery, I'm doing it all with ease. I feel much, much better—like I could run up a bunch of steps. It's a brand new me!"
To find out more about TAVR and cardiac services at Saint Barnabas Medical Center, please call 973.926.6938 or visit barnabashealth.org/sbmc.​