The Worst Holiday Foods
Practice a little moderation when enjoying these diet killers.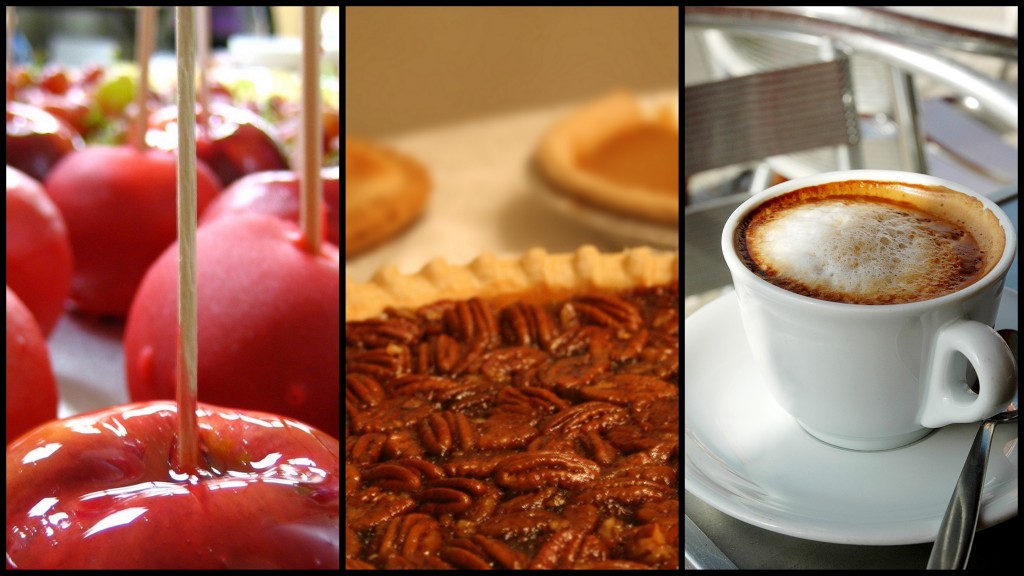 Food scientists from the New England Journal of Medicine estimate that most people gain 1-2 pounds during the holiday season. People who are already overweight tend to gain even more than that. This doesn't sound like that much, but the real bad news is that the majority of people don't lose this weight by the next year; we just keep adding on the pounds every holiday season. If we put on ten pounds every five years just from holiday eating, the long-term health risks loom large.
I'm a big believer in eating everything in moderation, so I'm not going to insist that you should never eat the food and drinks on this list. But the holiday season is long, starting in the fall and ending in the New Year, so enjoy and indulge with a little moderation in mind.
1. Starbuck's Peppermint White Chocolate Mocha
It's festive and tastes great, but a grande has 500 calories and a hefty amount of sugar and fat.
Side note: For the same amount of calories at Starbucks, you can enjoy a cappucino with flavored syrup and a chocolate croissant.
2. Pecan Pie
Pecan pie is super rich and nutty and packs about 650 calories per slice. That is a big number even without a scoop of vanilla ice cream on top. It's also the same number of calories that a 150-pound woman needs to eat at dinner to maintain her weight.
Side note: I know firsthand that pecan pie lovers can be fierce, as I would never try to get between my sister and a slice of this dessert. Instead, try to cut yourself half of a normal slice and savor it slowly.
3. Dunkin' Donuts Gingerbread Latte
This spicy-sweet coffee drink has 440 calories in a large. For the same amount of calories at Dunkin' Donuts, you can enjoy a caramel coffee, a ham and cheese flatbread sandwich and a munchkin.
Side note: The peppermint mocha latte and the mocha spice latte at Dunkin' Donuts are equally bad.
4. Sweet Potato Casserole with Marshmallows
With loads of sugar and 450 calories per serving, the sweet potato loses its nutritional value in this popular Thanksgiving dish.
Side note: I like to feast and eat everything on the Thanksgiving table, but this dish gets into the scary zone with second and third helpings. If you can't resist, just enjoy it once.
5. Egg Nog
Even if you don't add a scoop of ice cream (my favorite way to enjoy this treat), a glass of egg nog with rum has about 400 fat-filled calories. Egg nog at chain stores is even worse; a large egg nog shake at Jack-in-the-Box has 870 calories and an eggnog latte at Starbucks has 450.
Side note: If I'm feeling virtuous, I choose a hot toddy over an egg nog drink. That choice saves about 300 calories.