'Think Pink' for October
It's Breast Cancer Awareness Month—a reminder that this disease is best treated with a humane, multidisciplinary approach.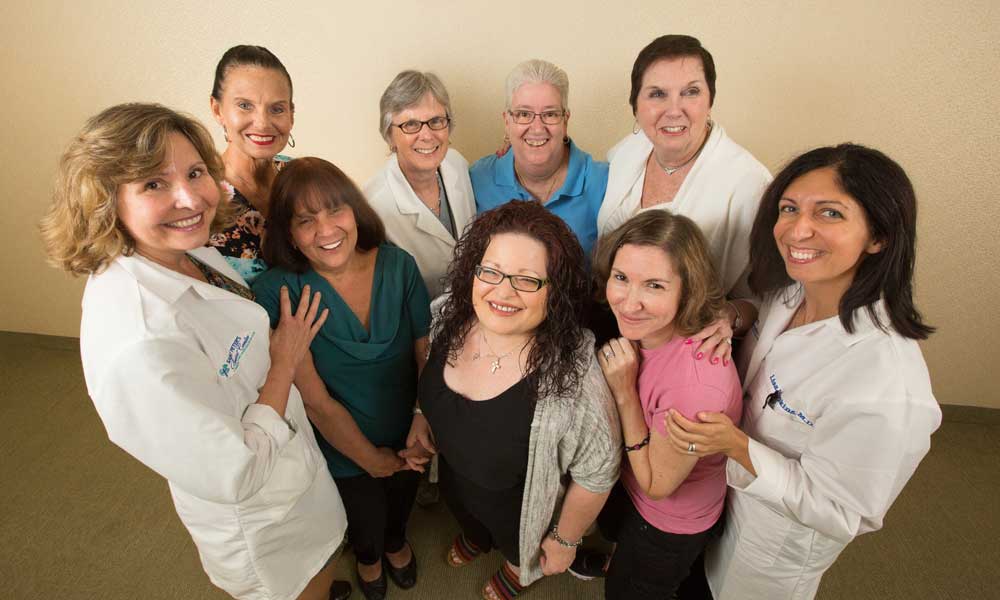 In October, everywhere you look you'll see pink. That color has been the official symbol of breast cancer awareness since at least the early '90s, and October has been recognized as Breast Cancer Awareness Month for longer than that. Today, thanks to the hard work that lies behind these symbolic recognitions, the health care available to women with breast cancer has never been better.
Take, for instance, the Saint Peter's Breast Center, where "it's a smooth transition from evaluation to diagnosis and treatment," says Susan McManus, M.D., director. "We get patients examined quickly and, if necessary, a biopsy can be scheduled right away." That's because the center is located in Saint Peter's Healthcare System's Center for Ambulatory Resources (CARE S), next to the Women's Imaging Center. "And the lion's share of surgery is done on the same floor, in the CARE S Surgicenter, the Saint Peter's ambulatory surgery facility," she says. "For ease and convenience, it is a great setup for our patients."
Patients also can take advantage of a breast navigator to help them coordinate care, tackle insurance issues and even help with transportation or childcare concerns. "It prevents people from 'falling through the cracks' and ensures that they get through the process smoothly," Dr. McManus says.
A multidisciplinary team of surgeons, oncologists, radiation specialists and others meets regularly to discuss each case and its treatments. Because Saint Peter's has a renowned Department of Medical Genetics and Genomic Medicine as well (see page 18), a geneticist is also present at the meetings to explain the role heredity may play in an individual's cancer. The center also works with the physical therapy department to help women restore strength and range of motion after surgery.
"The most special thing we have is our people," says breast surgeon Lisa Hopkins, M.D. "With breast cancer you need to care for the whole patient, not just the cancer, and that takes a 'village.' It takes a multidisciplinary approach, because very few women get only one treatment—just surgery, or just chemotherapy. We all have to work together to create a comprehensive care plan, and we do that really well. Our whole team makes this place what it is."
Buy a car, fund a cure
Route 18 Chrysler Jeep Dodge Ram in East Brunswick is joining the national fundraising effort to support breast cancer care. The company will donate $50 for every vehicle sold in September and October to support the Saint Peter's Breast Center
The motivation? "I'm first a father, a husband and a son, and I would do everything I can to protect my family," explains dealership owner Bill McDonagh.
"They have a mission of giving back to the community," says Michael Loch, director of annual giving at the Saint Peter's Foundation. "They have supported other efforts of ours in the past, and we enjoy working with partners such as Route 18 Chrysler Jeep Dodge Ram to raise funds, which in turn allows us to provide the very best services to the community we serve."
To learn more, or to donate, visit rt18cjdr.com/reach-for-the-cure-htm.
To find out more about services available for you or your family at Saint Peter's Breast Center, pleas e call 732.846.3300 or visit saintpetershcs.com/breastcenter.