Third Time's the Charm
A 71-year-old diabetic and hep C patient who underwent a trio of surgeries at SBMC has a new lease on life thanks to the multi-disciplinary team at The Liver Center.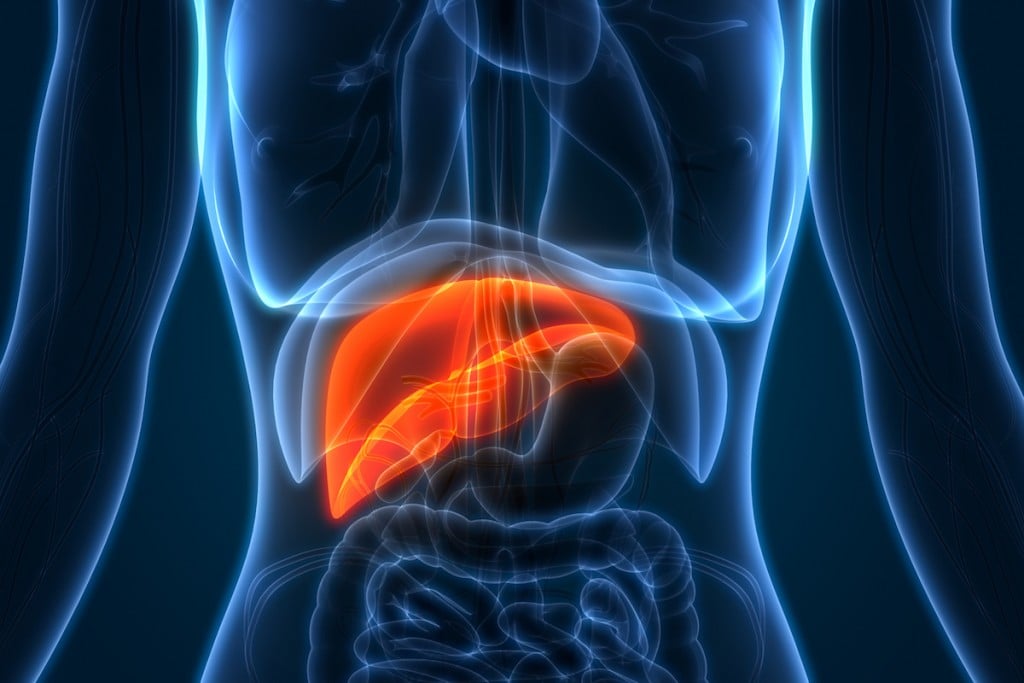 Joseph Clayton Jr. has a longstanding history with Saint Barnabas Medical Center (SBMC). It's where he had a kidney transplant in 2009 after complications from diabetes, and where he underwent bypass surgery in 2012. A routine scan in 2019 found a lesion in his liver, and after completing high-quality, dedicated liver imaging, doctors discovered that the lesion was malignant. He was diagnosed at age 69 with solitary liver cancer.
"This patient has a history of hepatitis C which was treated; however, hep C does increase one's risk of developing liver cancer by 1-4 percent annually even when treated," says Russell Langan, M.D, Chief of Surgical Oncology and Hepatopancreatobiliary Surgery at Saint Barnabas Medical Center.
In March 2020, just before the economy shut down because of the pandemic, Dr. Langan and his surgical team performed an innovative surgery on Clayton using a combination of microwave ablation as well as surgical resection. The microwave device, in combination with surgery, has the ability to help clear the surgical margin and thus decrease the risk of local recurrence. It also decreases bleeding at the time of the procedure. After a few days' stay in the hospital, the Paterson resident, now 71, was discharged and feeling much better—he is currently living a full life without any evidence of disease. "He very well may have been cured of his liver cancer by this surgical intervention," Dr. Langan says.
And Clayton is just one success story among many who are part of The Liver Center at Saint Barnabas Medical Center. In conjunction with the Rutgers Cancer Institute of New Jersey, "SBMC is at the forefront of high quality, evidence-based liver care, where fellowship-trained physicians use modern technology to treat liver patients," says Dr. Langan. Its multi-disciplinary team treats a wide spectrum of liver diseases, including patients with tumors, cirrhosis and fibrosis and chronic viral hepatitis. The team also monitors those with fatty liver, which is often a result of our more sedentary lifestyle and a high fat, high carbohydrate diet, and is the top-growing cause of liver transplants in the US.
Additionally, SBMC has a hepatitis screening program championed by Su Wang, M.D, a primary care physician and Medical Director for the Viral Hepatitis Programs & Center for Asian Health at Saint Barnabas Medical Center. "Hepatitis B and C are viruses that can both become chronic because your immune system can't fight them off, and you have ongoing liver inflammation which can lead to cirrhosis or liver cancer," Dr. Wang notes. They are top causes of liver cancer which is on the rise nationally, and most people living with these infections are still undiagnosed, so screening must be scaled up. The pandemic has been an added concern, she says, as many people were nervous to go to their doctor and thus, not getting the recommended screenings and treatment.
The hospital follows best practice recommendations from the CDC and tests patients who are eligible for hepatitis B and hepatitis C. The focus of hepatitis C screening was originally on the baby boomer population (born 1945-1965), but the epidemic has changed, and cases are rising in 20- to 30-year-olds alarmingly, leading CDC to update their recommendations in 2020 for all adults to get tested at least once. Since adopting this new screening, the team at SBMC has found that about 50 percent of the hepatitis C patients they have identified do indeed fall outside the baby boomer cohort, and they have presented their findings nationally. "We are at the forefront of addressing this epidemic," says Dr. Wang. "We diagnosed people who were not tested by any of their providers previously. What's most rewarding is helping them get linked to care, so they can do something about it and avoid developing liver cancer."
This program also helps address disparities in hepatitis care for minority groups that are disproportionately burdened by hepatitis—more than 50 percent of people with hepatitis B are Asian Americans, and it is also prevalent in the African and Caribbean populations. New Jersey has the third highest percentage of foreign-born residents (23 percent) in the US, many of whom come from countries endemic for hepatitis B. Both hepatitis B and C are often missed, Dr. Wang says, but they should be considered more often so we can provide patient-centered care and reduce health disparities.
"There is a clear statistical disparity in outcomes for racial and ethnic minority populations with hepatitis in regards to access to care and socioeconomic barriers," says Dr. Langan. Drs. Langan and Wang recently published an analysis in the journal SURGERY entitled "Disparities in Utilization of Services for Racial and Ethnic Minorities with Hepatocellular Carcinoma associated with Hepatitis C," which found that Black patients were especially disadvantaged in the receipt of liver care. SBMC's efforts to provide screening and personalized navigation are proactive measures to mitigate this disparity.
As exemplified in Clayton's case, early intervention is key. With the tools of testing, treatment and vaccines, the World Health Organization (WHO) has set the goal of global eradication of hepatitis by 2030, says Dr. Wang, who is also President of the World Hepatitis Alliance. "Screening and care must be expanded if we are to save lives. But when we cure people of hepatitis C, we don't just prevent liver cancer, it's like they get a new lease on life. I have seen people, after being cured of hepatitis C, become very motivated about their diabetes and hypertension and take better care of themselves as a whole. As a primary care physician, it is amazing to be able to cure someone of a disease."
Clayton is now more than one year out of his liver cancer surgery and doesn't require any additional treatment or medications to treat his condition, but he does continue to visit the Medical Center for routine scans. "If they hadn't found that lesion, I probably wouldn't be talking to you today," he says. "I want to commend Dr. Langan and his team for what they have done for me. I have diabetes and I'm 71 years old, but life goes on and I hope I do too."
---
To learn more about The Liver Center at Saint Barnabas Medical Center, call 973.322.6777.