Thomas M. Wells, Stuart D. Liebman, James J. Delia, Mark S. Balian
Wells, JaworskiI & Liebman, LLP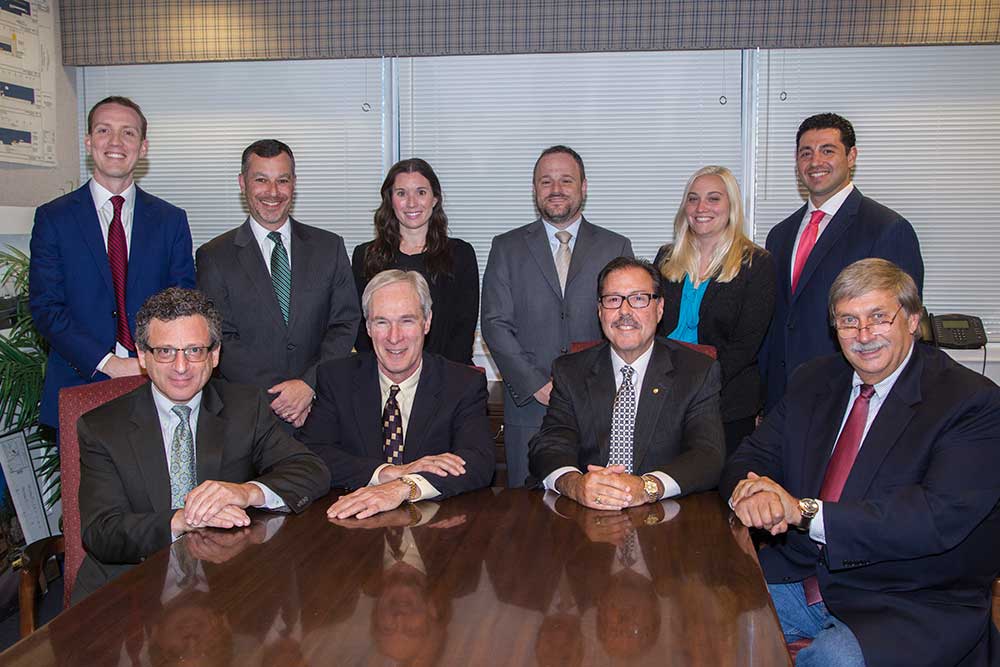 WELLS, JAWORSKI & LIEBMAN, LLP (WJ&L), established in 1986 by founder Thomas M. Wells, is a sophisticated, Paramus-based law firm with substantial expertise in the specialties of land use, business, corporate and commercial law, litigation, real estate and tax, trusts and estate planning. The boutique firm has the depth and capacity to represent its clients from business owners in the community, well-known entities in New Jersey and New York to major international companies.
The firm proudly acknowledges the accomplishments of Thomas M. Wells (now Of Counsel), and partners Stuart D. Liebman, James J. Delia and Mark S. Balian recognized as 2017 Top Lawyers. But it's the collaborative effort of all the firm's attorneys whose combined talents and legal acumen bring decades of experience and problem solving skills. "Our job is to help people, and we take pride in doing so. We try hard to offer sound advice, representation and guidance," says Mr. Balian. "We are an extremely service-oriented firm and our values are that simple. In following the golden rules of service—listening, caring, and good responsive communication—we ensure that our clients understand the legal process and that their objectives are met."
Based on the guiding principles of Rotary International—high ethical standards in business and professions, service, goodwill and world fellowship—the firm culture is anchored by its strong and sound ideals and encourages all attorneys to play a role in their greater communities through philanthropic foundations, civic and not-for-profit endeavors. WJ&L—celebrating its 30th anniversary last year—began primarily as a practice focused on land use and business law and has since developed an excellent reputation in other aspects of legal representation to address all its clients' needs.
12 N. Route 17, Paramus, NJ 07653 201.587.0888 | wellslaw.com