THOMAS R. CALCAGNI • ERIC T. KANEFSKY
CALCAGNI & KANEFSKY LLP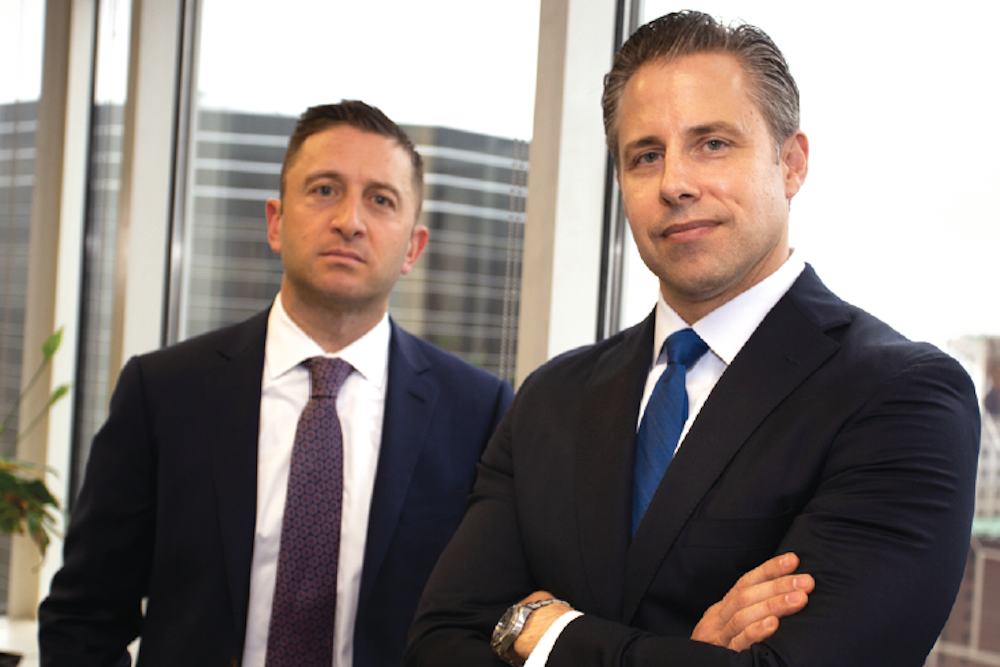 IT WAS IN THE U.S. ATTORNEY'S OFFICE as Federal prosecutors where Thomas R. Calcagni and Eric T. Kanefsky first crossed paths. Having each served as Directors for the Division of Consumer Affairs of New Jersey, the two high-ranking law enforcement officials and seasoned trial litigators oversaw all investigations by state healthcare agencies.
Sharing a vision that is unique to the legal market, Mr. Calcagni and Mr. Kanefsky aligned their collective expertise and, in 2014, co-founded the boutique firm of Calcagni & Kanefsky LLP representing prominent individual healthcare providers as well as medical schools and major health networks throughout New York and New Jersey on civil and criminal investigations. By building a team of exceptionally talented former federal and state law enforcement and regulatory experts to serve clients with high-stake matters, the firm has grown from two to 13 attorneys in just five years. Mr. Calcagni and Mr. Kanefsky credit their success by staying true to their distinctive experience and focus.
As long as healthcare providers continue to be at risk, both attorneys look to a bright future of continued growth existing as fierce defenders of their clients' interests, livelihoods and liberties.
One Newark Center, 1085 Raymond Blvd., 14th Floor, Newark, NJ 07102 • 862.397.1796 85 Broad St., Suite 17031, New York, NY 10004 • 862.397.1796 ck-litigation.com