To Restore the Beat
Thanks to a new treatment for 'afib'—an irregular heartbeat—a Totowa man is back to his busy life.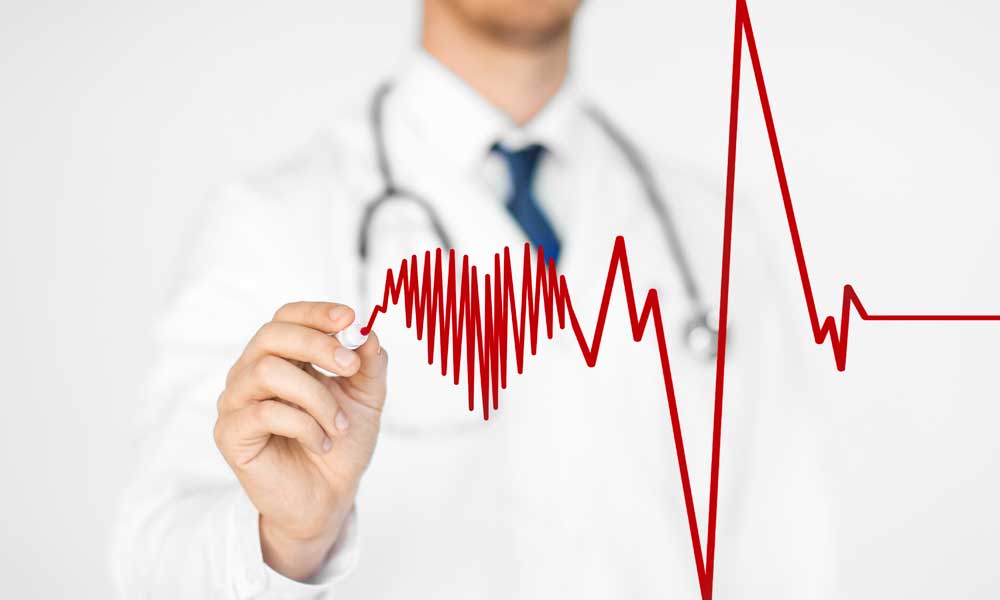 Tony Tomasello had always been very active, so when a heart problem took away his energy, the Totowa resident was determined to find a solution. He discovered it at Saint Barnabas Medical Center, where he became the hospital's first patient to receive a groundbreaking treatment for atrial fibrillation, or "Afib"— a fast, irregular heartbeat.
"It's like night and day, the difference in how I feel," says Tomasello about the effects of the June 2015 procedure. "Now I'm back playing golf. I can get back on my motorcycle."
At 72, Tomasello still works as a project manager for a demolition firm—a physically demanding job he enjoys after 40-plus years in the industry.
"Before, I couldn't go up steps without being exhausted," says the husband, father and grandfather. "Now I climb ladders and go up on roofs again."
Traditional treatments for Afib have included anti-arrhythmic medications, the use of electricity to "reset" the heart's rhythm, and ablation—a process that employs heat, cold or radiofrequency energy to neutralize "hot spots" in tissue so that erratic signals are made normal again. But Tomasello posed a special challenge because of his enlarged heart.
In the past, there were no reliable treatments for Afib patients with other cardiac conditions such as an enlarged heart or congestive heart failure. Today, however, a procedure called the "Afib hybrid maze" is giving them their lives back.
The treatment consists of two types of ablation. The first is performed on the outside of the heart through a small incision below the ribs. The second is done on the heart's interior, using catheters threaded through veins in the leg.
David Dobesh, M.D.
Saint Barnabas Medical Center is one of only a handful of East Coast centers to offer this minimally invasive treatment, notes cardiologist David Dobesh, M.D., who conducted Tomasello's procedure with Frederic Sardari, M.D., vice chairman of Cardiothoracic Surgery.
When the heart chambers are enlarged as in Tomasello's case, explains Dr. Dobesh, more areas require ablation, including some that are more accessible from the outside. "Previously, ablation on the outside of the heart required opening the chest or collapsing the lungs," he says. "Today we can go in through a small, laparoscopic incision and use a tiny camera to accurately direct the therapy."
Tomasello is grateful for the team at Saint Barnabas—including his daughter Nicole, a nurse at the hospital, who first suggested he go there.
"It's a step above anything else in this area," he says. "The attitude of every staff member is incredible. They genuinely care about you."
To find out more about cardiac services available at Saint Barnabas Medical Center, please call 973.322.5244 or visit barnabashealth.org/sbmc.