To the Nines
Monmouth Medical Center earns top safety honors for the ninth consecutive year.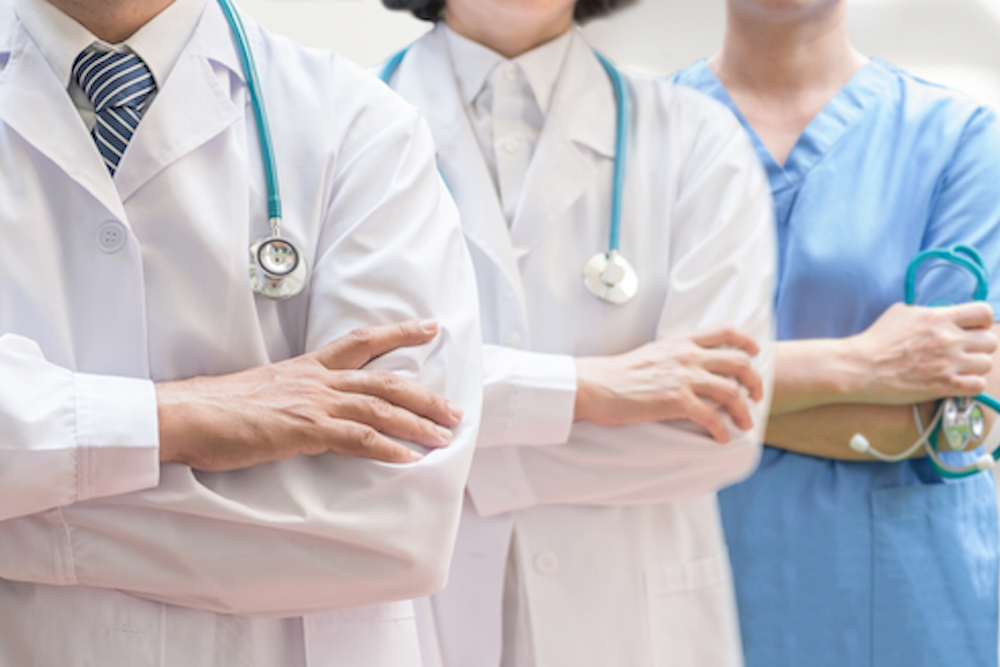 MONMOUTH MEDICAL CENTER (MMC) has been granted a top honor as the only hospital in the region to receive an "A" Hospital Safety Score for nine years in a row.
The Leapfrog Hospital Safety Grade, which independent national nonprofit The Leapfrog Group gives out twice a year, is the only rating system for hospital safety and is based on a facility's ability to prevent medical errors, infections and other harm. Letter grades from A to F are given to hospitals each fall and spring to help people choose the safest hospital for their inpatient and outpatient care.
"This tremendous achievement is a testament to the dedication of our highly skilled physicians, nurses and care teams and their commitment to providing the highest quality patient-centered care in the safest environment," says Eric Carney, president and chief executive officer of Monmouth Medical Center.
Monmouth Medical Center is also one of only eight hospitals in New Jersey and the only facility in the region to meet Leapfrog's standards on maternity safety, including as it pertains to cesarean section, episiotomy and early elective delivery rates. According to The Leapfrog Group's report, only 20 percent of hospitals nationwide achieve that standard. MMC is the largest birthing hospital in Monmouth and Ocean counties, delivering about 6,000 babies annually. Also, MMC is part of the system-wide Obstetric Collaborative Group formed within RWJBarnabas Health to better the quality and safety of care delivered to women in New Jersey.
"We are proud to be leaders in that initiative," says Robert Graebe, M.D., chairman and program director of the Department of Obstetrics and Gynecology. "Monmouth Medical Center has built one of the safest obstetrical and gynecologic services in New Jersey, and continues to expand and upgrade its facility to match its commitment to quality care and patient safety."
Lastly, MMC is also one of only 53 hospitals nationwide to receive one of The Leapfrog Group's most competitive titles, being named as a Top Teaching Hospital for the second consecutive year.
"Monmouth Medical Center has a long history as a teaching hospital, and our respected reputation as a university-level medical center attracts the top physicians to our teaching faculty," Carney says. "Our resident physicians and medical students are an integral part of this collaborative approach to achieving superior safety and quality."
Monmouth is the campus for third- and fourth-year medical students at Rutgers Robert Wood Johnson Medical School, and trains residents and fellows in Dental Medicine, Internal Medicine, Obstetrics and Gynecology, Orthopedic Surgery, Pathology, Pediatrics, Pharmacy, Diagnostic Radiology and General Surgery.