Treating Cancer and Saving Hearts
A novel program helps protect breast cancer patients from cardiovascular damage.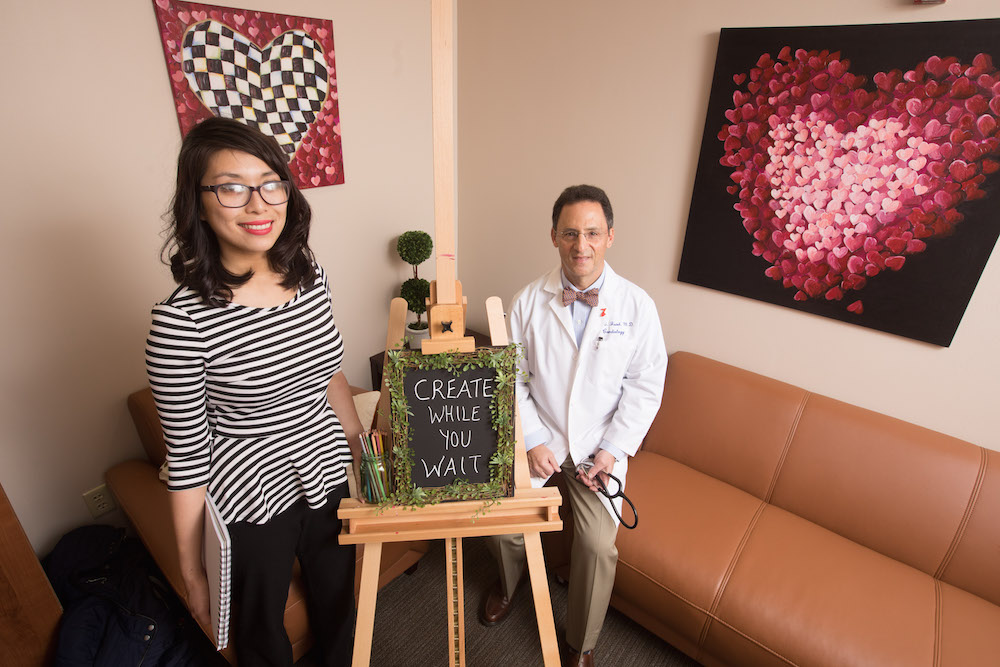 Treatind cancer is a difficult task, not least because the treatments themselves are so unhealthy. Many chemotherapies, for example, put cancer patients at risk for developing heart disease. In fact, with many forms of cancer, the risk of death from a cardiovascular cause exceeds that of tumor recurrence. In response, Saint Peter's University Hospital recently launched a new cardio-oncology program designed to protect the cardiovascular health of patients undergoing surgical, radiation or chemotherapy treatment for breast cancer. Saint Peter's is the first hospital in central New Jersey to create a center dedicated to the cardiac imaging of cancer patients.
In this program, patients undergoing therapy at Saint Peter's Breast Center will have advanced echocardiograms using a new software called strain imaging. The echocardiograms will be offered at the Women's Imaging Center, located in the same suite as the breast center in the Center for Ambulatory Resources (CARES) next to the hospital.
The field of cardio-oncology entails partnership among oncologists, cardiologists and primary care providers in the treatment of cancer patients. "We believe that with advanced technology, early detection and patient education we can lower this risk and help protect many hearts," says Nidhi Kumar, M.D., a cardiologist and medical director of women's health at Saint Peter's University Hospital.
Another hallmark of this program centers around wellness. "Our goal is to treat the whole patient, not just the cancer," she says. To that end, Saint Peter's created a special environment where these tests will take place to promote wellness and inspire healing. "Our goal was to offer our patients more just than another waiting room, as waiting rooms are often impersonal, uncomfortable and at times anxiety provoking," Dr. Kumar says. "Instead we created a space to promote healing through art." Patients can use art supplies to create their own artwork while they wait. Medical professionals are beginning to recognize the role that art plays in the healing process.
"Studies have found that patients can explore the meaning of their disease, gain greater insight and express their feelings in a symbolic manner through art therapy," she says. Saint Peter's also added more comfortable furniture with an emphasis on beauty and design. "The ultimate goal is to give patients an experience that inspires and uplifts them to help them heal," she says.
"Saint Peter's is known for its dedication to finding the best treatments for women— we are a women and children's hospital," says Scarlett Szymanski, director of ambulatory oncology, radiology, cardiology and the breast center.
"Now we are the first in Central Jersey to have this advanced technology. That's huge. We always strive to do the best for our patients, and with this technology we are able to go in earlier and maybe prevent long-term side effects from oncology drugs."
To find out more about services available for you or your family at Saint Peter's University Hospital, please call 732.745.8600 or visit saintpetershcs.com.