True Blue
Award-winning interior designer Alexa Hampton extends a timeless duo—blue and white—throughout an entire home.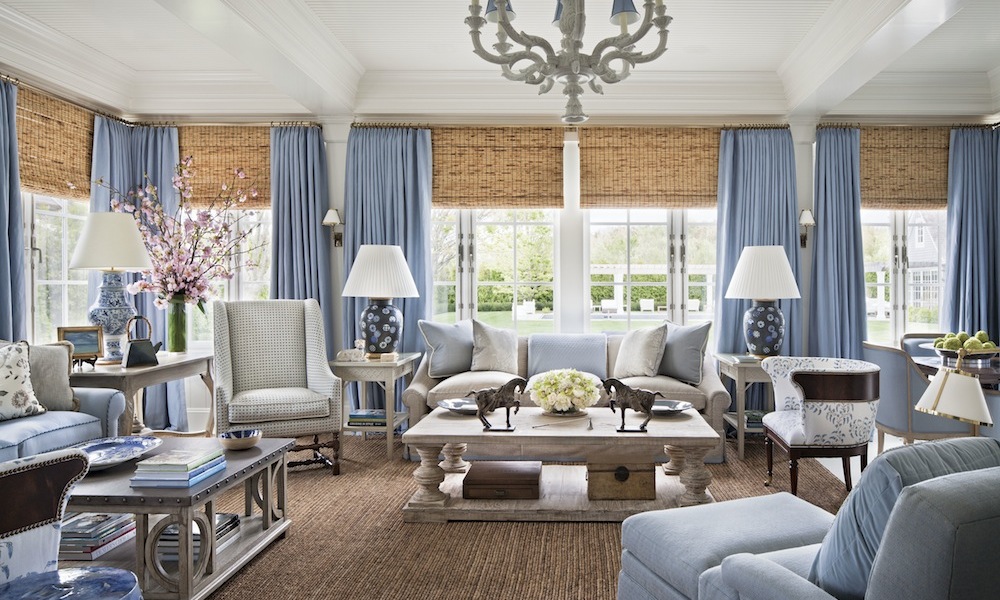 Blue and white is an iconic color scheme; people have been falling in love with it for centuries. And many homeowners decide to dedicate one room to the color combo. But decorating an entire house in blue and white? That is another matter entirely—one that Alexa Hampton has tackled with aplomb. "There's no need to worry about blues matching exactly—it's the mix of tones and textures that makes it interesting," she explains. Take, for example, the chambray curtains and indigo ginger jar lamps in the sunroom (right), and the floral pillows and chairs and geometric rug in the master bedroom (following page). As Hampton so elegantly demonstrates, success is in the details.
Reprinted from Decorating in Detail by Alexa Hampton. Copyright © 2013. Published by Potter Style, an imprint of the Crown Publishing Group, a division of Random House LLC. Photographs copyright © 2013 by Steve Freihon.