Turkey Day every Day
This trio will help you enjoy a Thanksgiving feast any time of year.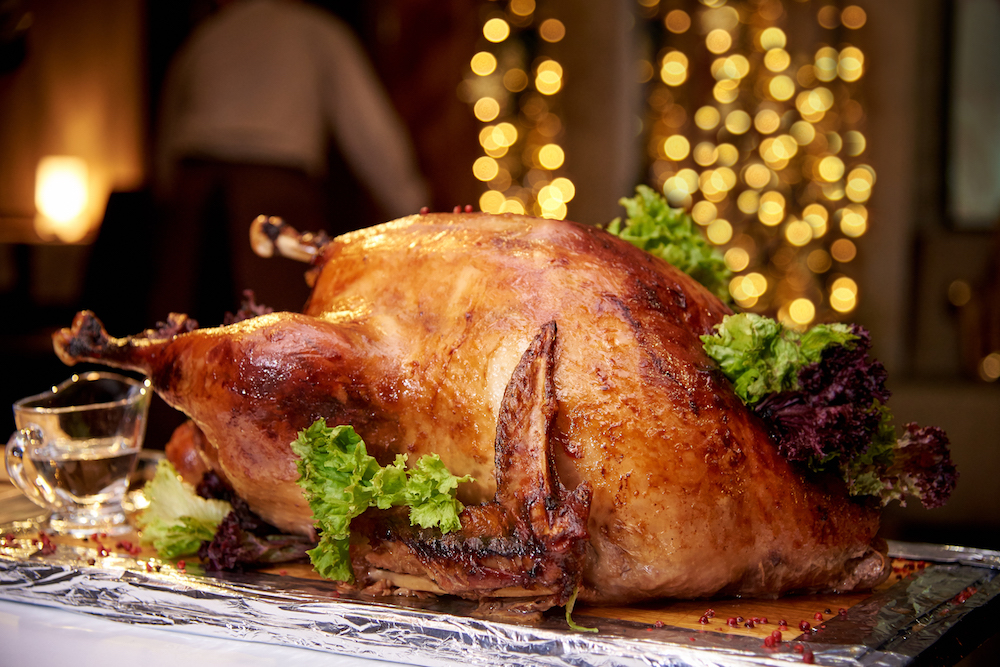 It was around this time every year through-out my childhood that I'd pose a serious ques-tion to my mother, "Why do we eat roasted turkey once, maybe twice, a year when it's so darn good?" Mom usually responded with a side-eyed glance, a non-verbal that, in the nicest terms, probably meant: "When you're doing all the work, you'll realize why." Now I know. And that's why I'm thankful that many Monmouth County restaurants serve Thanks-giving fare (and variations of it) throughout the year. Below are three favorites that wel-come you with hearty meals—and not just on Turkey Day.

Colts Neck Inn Steak & Chop House
Don't let the name fool you—one of our area's best steakhouses does a great bird too. If you're not cooking at home on Nov. 28, the Colts Neck Inn has a family-style Thanksgiving dinner complete with a whole turkey carved at your table, all the trimmings and pie or ice cream for dessert. Craving a Thanksgiving feast in March? Colts Neck Inn's open face hot turkey sandwich is a diner's dream that warmed my heart when I tried it this spring. The plate came with a molehill of fresh roasted turkey breast, moist and flavorful on its own but extra tasty with the accompanying homemade gravy and cranberry sauce. A generous side portion of fluffy mashed potatoes was served with more of the rich gravy, rounding out my Thanksgiv-ing in spring. Of course, Colts Neck Inn has plenty of steak and chop options if you fancy red meat. Try the rack of lamb or 24-ounce porterhouse if you're in the holiday mood.
Colts Neck Inn Steak & Chop House, 6 County Road Rte. 537 W., Colts Neck, 732.462.0383

Salt Creek Grille
It's no secret that this Rumson hotspot dishes out some of the finest steaks and seafood, but did you know it also has a top-notch Thanksgiving day menu? From traditional meats like roasted turkey (they have an all-you-can-eat option) to alternative options like Faroe Islands salmon, the holiday menu is sure to please. Of course, dining here is a special occasion any time of year. The afore-mentioned salmon is a regular menu item, but my go-to entrée here is the short rib rigatoni. Many at-home Thanksgivings have a pasta course, but you won't need much more after eating this. The slow-braised beef is a dish on its own, but it's the perfect com-bo when paired with the al dente rigatoni, which comes with roasted mushrooms and butternut squash.
Salt Creek Grille, 4 Bingham Ave., Rumson, 732.933.9272

2nd Floor Restaurant
Thanksgiving dinner is always a treat, and so is scoring a table at this hidden gem in Long Branch. The small but cozy dining area creates an intimate atmosphere, so it's probably not ideal if you're looking for a place to feed the extended family (though I'm certain accom-modations can be made). Food is what matters most here, and this fine-dining establishment has never disappointed. Though atypical of a Thanksgiving meal, the chicken liver pâté and Cap-rese salad are wonderful starters. For the main course, there are plenty of steak, seafood and pasta options—but mom's roast chicken is the way to go. The juicy half bird is reminiscent of a perfectly oven-roasted turkey and even comes with a side of cranberries and memorable sweet potato dumplings.
2nd Floor Restaurant, 71 Brighton Ave., Long Branch, 732.443.7399