Turning Tragedy into Hope
Tigger House FoundaTion donates $1 million to support opioid overdose recovery program.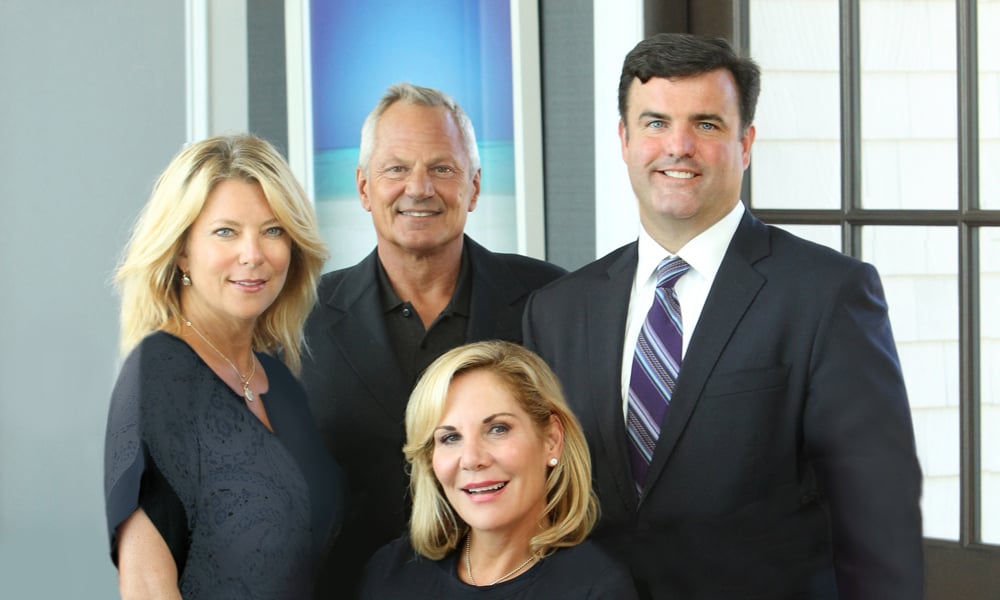 Monmouth Medical Center recently received a$1 million donation from the Tigger House Foundation to support the center's response to the opioid overdose crisis. Monmouth Medical Center is part of a state grant-funded opioid overdose recovery program, which links individuals reversed from an opioid overdose with recovery support services and treatment after being seen in Monmouth Medical Center's emergency department. Recovery specialists play a critical role in engaging reversed patients with the goal of entry to the appropriate level of care, while patient navigators work to ensure access to appropriate treatment and services and a smooth transition of care.
The gift will fund a private consultation room in Monmouth Medical Center's emergency department. The newly designed area will en-able patients and families dealing with substance abuse to meet with physicians, recovery specialists, patient navigators and counselors in a comfortable and private setting. Additionally, Monmouth Medical Center will work to honor the memory of Tigger Stavola through its efforts to reduce the stigma that surrounds the disease of addiction.
"Our son, Rick Jr., who was known to friends and family as Tigger, was larger than life—he had a big heart and a special smile that would light up a room," says Rick Stavola, who started the Tigger House Foundation with his wife, Lisa, in 2013 in memory of their son following his death from an accidental overdose. "If we can help prevent other families from going through what we did, we will have been successful and honored his memory. I believe this partnership with Monmouth Medical Center will help save more lives."
"The statistics surrounding opioid use and overdose in Monmouth county are staggering," says Bill Arnold, president and chief executive officer of Monmouth Medical Center. "The generosity of the Tigger House Foundation will greatly assist Monmouth Medical Center in our efforts to combat this deadly epidemic."
"This heartfelt gift from the Tigger House Foundation ensures that patients and families struggling with addiction have access to the support they need," adds tara kelly, vice president of development of the Monmouth Medical Center Foundation. "The work Tigger House and the Stavola's are doing in memory of their son is truly remarkable and will certainly make a difference in the lives of other families."
The Tigger House Foundation is a nonprofit organization dedicated to reducing the death rate of overdoses due to heroin and opiate addiction. The foundation also works to change public attitudes towards individuals who struggle with addiction by addressing the illicit heroin and opiate epidemic.
In addition to partnering with government, law enforcement, legal and medical professionals to provide opportunities for rehabilitation and to halt the spread of illicit drugs through local dealers and prescription drug abuse, it maintains a 12-bed sober-living house in Middletown. Managed by oxford house, Tigger House is helping to establish sober-living housing throughout Monmouth and ocean counties.
For more information on the opioid overdose recovery program at Monmouth Medical Center, or if you or someone you know needs help, please call the RWJBARNABAS Health Institute for prevention at 732.914.3815