Wake Up to a New Cup of Coffee
Coffee may be good for you after all, so play barista and fall in love with these coffee drinks from around the world.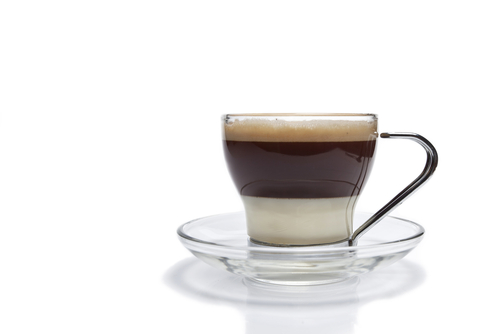 Coffee has never gotten good press as a healthy drink, but a recent NIH* study found that older coffee drinkers have a lower early death risk than those that don't enjoy a morning cup of joe. Coffee drinkers also have lower rates of dementia, type 2 diabetes, and certain cancers.
So feel free to enjoy your coffee guilt-free these days, whether it's your morning pick-me-up or your afternoon delight. Play barista and fall in love with these coffee drinks from around the world.
*National Institute of Health
CAFE BOMBON
This lovely coffee drink is popular in Spain, but different versions are also popular throughout Southeast Asia.
– 1 part espresso
– 1 part sweetened condensed milk
Directions: Serve this in a glass to admire the swirl of white into deep brown. Add condensed milk to the espresso and stir before drinking.
YUANYANG
From Hong Kong, "yuanyang" is the perfect marriage of coffee with milk tea. The name refers to Mandarin ducks, which are a symbol of marital bliss in Chinese culture. It's served and enjoyed hot or cold. Even Starbucks in Hong Kong serves it's own take on yuanyang.
– 1 part strong coffee
– 2 parts Hong Kong milk tea
Directions: Mix coffee and milk tea and serve in smaller glasses. You can also chill and serve it over ice.
CAFE DE OLLA
Steaming with good scents, we have Mexico to thank for this fully flavored cup of coffee.
– 4 cups water
– 4 Tbsp ground Mexican coffee
– 3 oz. brown sugar
– 1 cinnamon stick
– ½ tsp anise seeds
– 2 squares semi-sweet chocolate
– splash of milk (optional)
Directions: Boil water in a saucepan, then add coffee, cinnamon, sugar, seeds and chocolate. When the mixture comes to a boil, reduce heat to simmer and skim off foam. Turn off heat and let steep for 5 minutes. Strain and serve. Splash of milk optional.
Related Read: Peppermint Hot Chocolate Shots