Wayne A. Aldredge, D.M.D.
Holmdel Periodontics & Implant Dentistry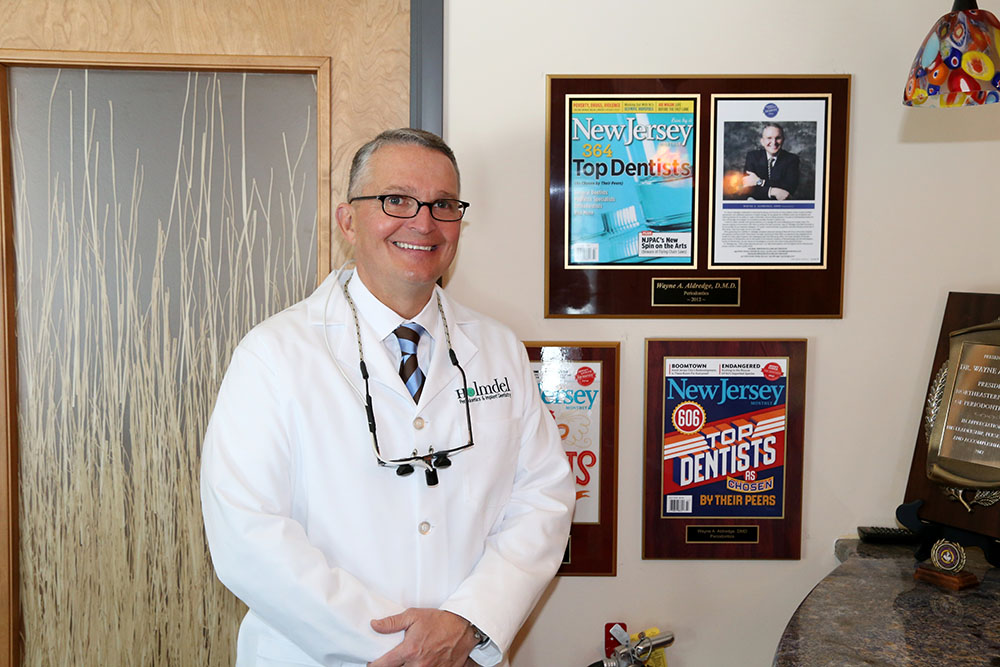 FORTUNATE IN MANY WAYS, Dr. Wayne Aldredge took the advice of his father to give back to his community and to his profession. One of the ways Dr. Aldredge, a board certified periodontal surgeon and dental implantologist gives back is through his practice. "We do the right thing," he says. "We never rush or judge our patients, we just want them to chew and smile beautifully and comfortably for a lifetime." It's no wonder that almost 100 percent of his patients come to him through wordof- mouth, even from as far as New York and Philadelphia.
Dr. Aldredge focuses on dental implants, including Allon- 4®, laser dentistry and treatment of gum disease, including the non-invasive pinhole surgical technique to repair receding gums, which is scalpel-free, suture-free and graft-free. He is joined in his practice by Dr. Lee, a board certified in periodontics with training in dental implants and regenerative tissue techniques.
A native New Jersian, Dr. Aldredge is an internationally recognized leader in periodontal surgery and implantology. He's the immediate past-president of the American Academy of Periodontology and president of the Northeastern Society of Periodontists. From 1993 to 1996, Dr. Aldredge proudly practiced general dentistry as an Army Captain at the United States Military Academy at West Point.
999 Palmer Ave., Suite 1, Holmdel, NJ 07733 • 732.671.7100 • holmdelimplantdenitstry.com