We Knew Them When
Sure, enduring fame lay ahead for these fourteen Morris and Essex county students of past years. But high school is still high school.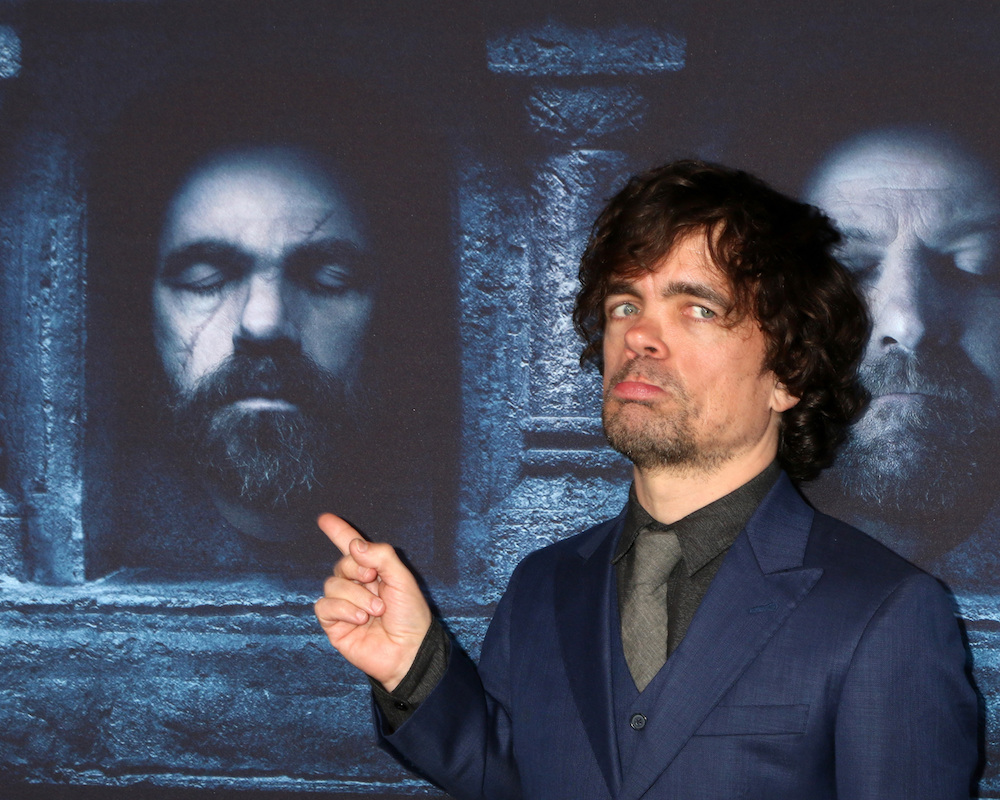 When the bell rang, they had to scurry into the classroom just like everyone else. They had no immunity to acne, homework, dating rejection or the gym teacher's whistle. But one thing was different about the 14 onetime Morris/Essex County high school students you'll read about here. If they ever dreamed "I'll be famous someday!" they were right. What they all seem to agree on is that being a teen here left an indelible impression. And for Morris and Essex, their names now bring bragging rights.
PETER DINKLAGE
ACTOR
Delbarton School, Class of '87
The Game of Thrones star attended this all-boys Roman-Catholic prep school in Morristown, which he told NJ.com was "an amazing school"—but he confessed it was one "where I didn't really fi t in."
BUZZ ALDRIN
ASTRONAUT
Montclair High School, Class of '47
Unsurprisingly, science rather than the arts was pilot and astronaut Aldrin's strong suit as a student in Essex County. "I failed music when I was a teenager," the Montclair native has said.
FRANKIE VALLI
SINGER
Central High School, Class of '52
The frontman of The Four Seasons grew up in Newark's fourth ward and usually walked to and from Central High School. "I slept on a twin bed while my brothers shared the full," he told The Wall Street Journal in 2014 of his humble beginnings. "There was only one bathroom, but the apartment had real hardwood floors, steam heat, and hot and cold running water. I couldn't believe it."
ANNE HATHAWAY
ACTRESS
Millburn High School, Class of '00
"My feeling about growing up in New Jersey was, 'How come I'm not in New York?' That being said, I'm older and I have a better worldview now, and so I think I grew up in an incredibly privileged position," the Oscar-winner has said. "The town I grew up in is beautiful. I got a great education, and I'm very grateful for it."
MARTHA STEWART
LIFESTYLE EXPERT AND MEDIA PERSONALITY
Nutley High School, Class of '59
"I do what I please and I do it with ease," read Martha Stewart's senior yearbook page, which referred to her by her maiden name, Martha Kostyra. "'Marty' likes reading, eating, English and swimming…."
DANNY DEVITO
ACTOR
Oratory Prep, Class of '62
Though the It's Always Sunny star grew up in Asbury Park, his parents sent him to prep school in Summit when his hometown was going through a rough patch. "Someone would drive us up to Summit on a Sunday night," he told New Jersey Monthly in 2010. "We'd stop for pizza. We could smoke. We could do anything that we couldn't do when we were around our parents. We all made it work."
TOM CRUISE
ACTOR
Glen Ridge High School, Class of '80
"I remember getting through high school and thinking, 'Boy, I'm glad I got that behind me!'" Tom Cruise, whose Glen Ridge classmates knew him as Tom Mapother, has said, according to IMDb. "Then, when I was 19, I got [cast in] Risky Business and I realized, 'Ah, so this is life—it's a little bigger than I thought!'"
CHRIS CHRISTIE
POLITICIAN
Livingston High School, Class of '80
The New Jersey governor-turned-presidential-hopeful has thanked his hometown for his political trajectory. "You cannot divide me and this town in terms of who I am and what I've become," he said when getting inducted into Livingston High School's Hall of Fame in 2013. "There is no chance if I hadn't grown up in this town and went to this high school that I'd be standing up here as governor."
JANE KRAKOWSKI
ACTRESS AND PRODUCER
Parsippany High School, Class of '86
"I've always been very thankful for growing up in Morris County," said the 30 Rock star at the 2009 Morris Tomorrow Gala. "…and for all the experiences and training I got right here in Morris County."
QUEEN LATIFAH
SINGER, SONGWRITER, ACTRESS AND PRODUCER
Irvington High School, Class of '87
"There's probably no reason I should be here as an African-American girl from Newark," Dana Owens, aka Queen Latifah, told Good Housekeeping in 2013. "And for a lot of the things I've wanted to do in life, I haven't looked typical. I was not born a size 2. I'm not skinny, period. I'm not willing to sleep with the director or step on somebody else's neck to get the job."
RACHEL ZOE
STYLIST AND DESIGNER
Millburn High School, Class of '89
Zoe reminisced about her upscale upbringing at a Create & Cultivate conference panel last year. "I remember [Short Hills] being family-friendly, safe and a beautiful place to grow up. I played tennis, went to the parks and made incredible friends. If I were in Short Hills now, I would be able to drive to the Millburn Diner, the Bagel Chateau and Lysistrata Pizza. I don't know if they're still there, but if they are, I'd remember the way."
CHELSEA HANDLER
COMEDIENNE AND PRODUCER
Livingston High School, Class of '93
How would this funny gal sum up her adolescence in Essex County? "We lived in this nice Jewish neighborhood," Handler told W magazine. "Everyone had a Mercedes, and I was going to school in a Pinto."
LAURYN HILL
SINGER, SONGWRITER AND RAPPER
Columbia High School, Class of '93
"I've always been that kid in high school who had on the funnylooking sneakers, and they used to go; 'Those are some funny-looking sneakers, Lauryn!'," the Fugees singer and Maplewood native told Simon Witter in an iconic 1999 interview with Rock's Backpages. "And I'd say; 'They're not funny-looking, these are hot!', and they'd say 'Alright, they're hot, but only you can wear them.' Six months later they have on the same funny-looking sneakers."
LAURA BENANTI
SINGER AND ACTRESS
Kinnelon High School, Class of '97
"I was always weird, but I was really driven," the Tony winner told New Jersey Monthly last year of her high school self. "I was always the kid who was listening to musicals."